Trump Feels its Time to Ramp up the Threats on North Korea
President Trump rejected criticism that his threat of "fire and fury" against North Korea this week baited an enemy closer to war, describing his statements as "maybe not tough enough."
Speaking to reporters outside his New Jersey golf club Thursday, and again after concluding a national security briefing, the president said the United States was willing to "consider negotiations" with N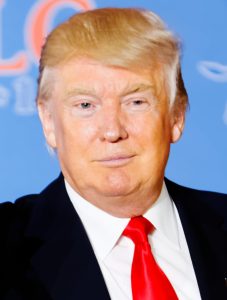 orth Korea, but was fed up with Pyongyang's behavior and ready to defend the United States and its allies in the Korean Peninsula.
"The people of our country are safe. Our allies are safe. And I will tell you this: North Korea better get their act together, or they're going to be in trouble like few nations ever have been in trouble in this world, OK?" the president said in a continuing volley of boasts and colloquial shorthand.
Trump declined to be more specific about any potential use of force or reliance on alternatives to military action, but said he continued to believe China could intervene with Pyongyang. "I think China can do a lot more," he said.
North Korea is Manufacturing Smaller Nukes
Trump assailed Presidents Bill Clinton, George W. Bush and Barack Obama for spending the better part of nearly three decades in hands-on and hands-off efforts to try to halt or slow Pyongyang's nuclear ambitions. His administration's approach, he said, was to confront the results: North Korea has reportedly produced a miniaturized nuclear warhead that could fit atop a missile, and it has threatened the United States and its neighbors with destruction while conducting missile tests.
If North Korea attacks Guam, as its military threatened on Wednesday to consider doing this month, the United States will retaliate, Trump said. "That is a statement of fact," he added.
"Let's see what he does with Guam," the president continued, referring to 33-year-old dictator Kim Jong Un. "He does something in Guam, it will be an event the likes of which nobody's seen before, [is] what will happen in North Korea."