Kate Delaney, Host
K
ate Delaney is a broadcaster who over the years has honed her skills to be among the best in the industry. She continues to make her mark as a woman not afraid to ask the tough questions when she feels it is germane to the facts of the story or helps illustrate a better picture for the listener. She was nominated and won a television Emmy Award for her hard-hitting reporting on the AIDS epidemic in the state of New Mexico. Kate's skills also afforded her the ability to break through to become one of only two women in broadcast history to host a sports radio talk show in a top 10 market. She gained this distinction during her time at WFAN in New York and at KRLD in Dallas.
In addition to her sporting gravitas, Kate has al landed some of the biggest names spanning the gamut of politics, sports, and entertainment and include former President, George W. Bush, former Governor of Minnesota, Jesse Ventura, current Vice President Joe Biden, former Vice President, Dick Cheney, and Congressional Representative, and former running mate of Mitt Romney, Paul Ryan. Whereas in the sporting and entertainment industry, she has had the pleasure to speak with Peyton Manning, Tim Tebow, Tina Fey, Sandra Bullock, Adam Sandler, Chris Pine, and Taylor Swift just to name a few.
About America Tonight with Kate Delaney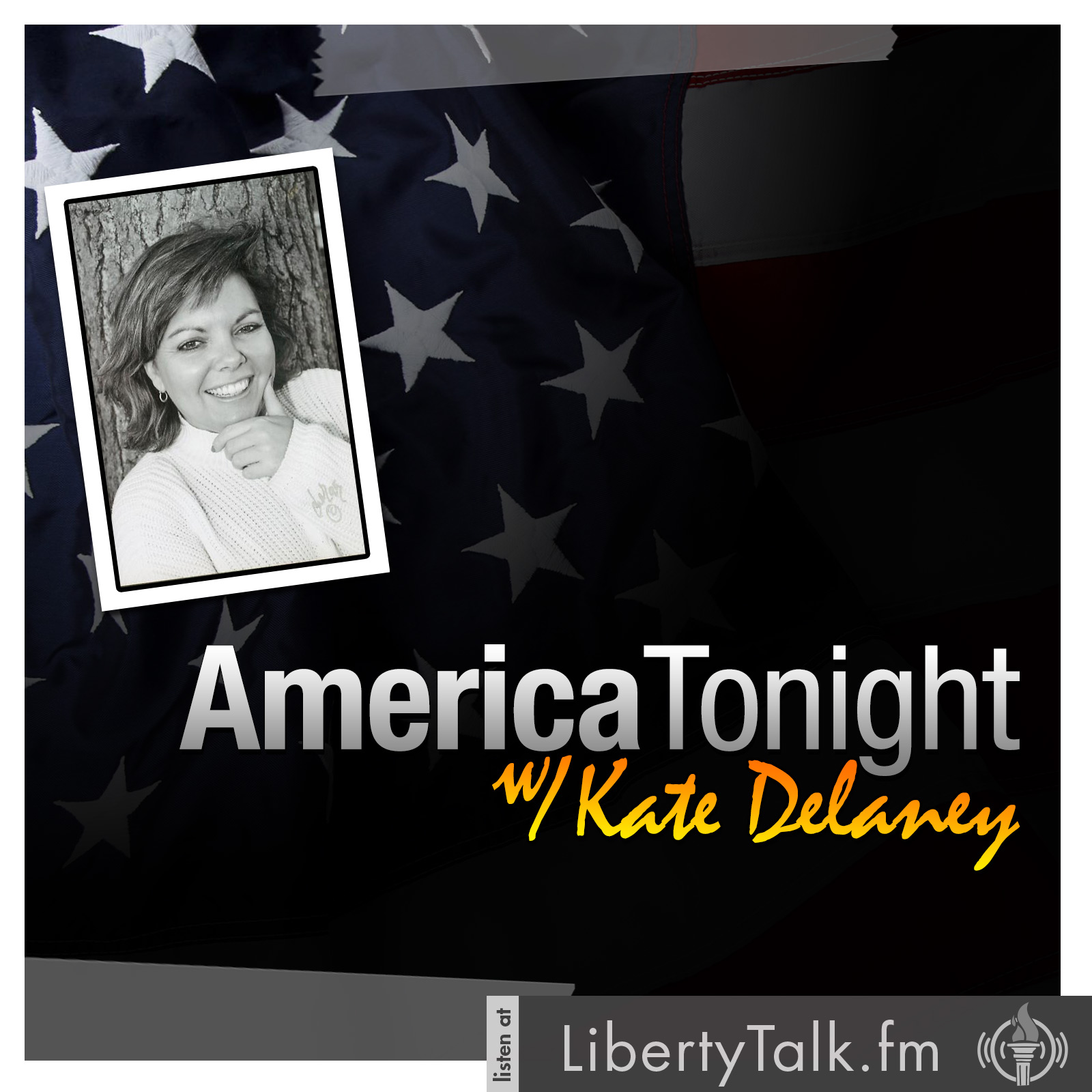 America Tonight with Kate Delaney is a topical, entertaining talk radio program and covers everything from breaking news to contemporary lifestyle issues. America Tonight routinely features interviews games, contests, and regular nightly featured segments such as movie and DVD reviews. On any given night, Kate speaks with guests who range from top newsmakers to authors with a bestselling book. America Tonight appeals to the 26 million people who for one reason or another are awake during the early morning hours of each day. Kate actively encourages, and the audience responds to phone in to the show to share their opinions.
Jesse Ventura Interviewed by Kate Delaney on America Tonight

Full interview available here: Link