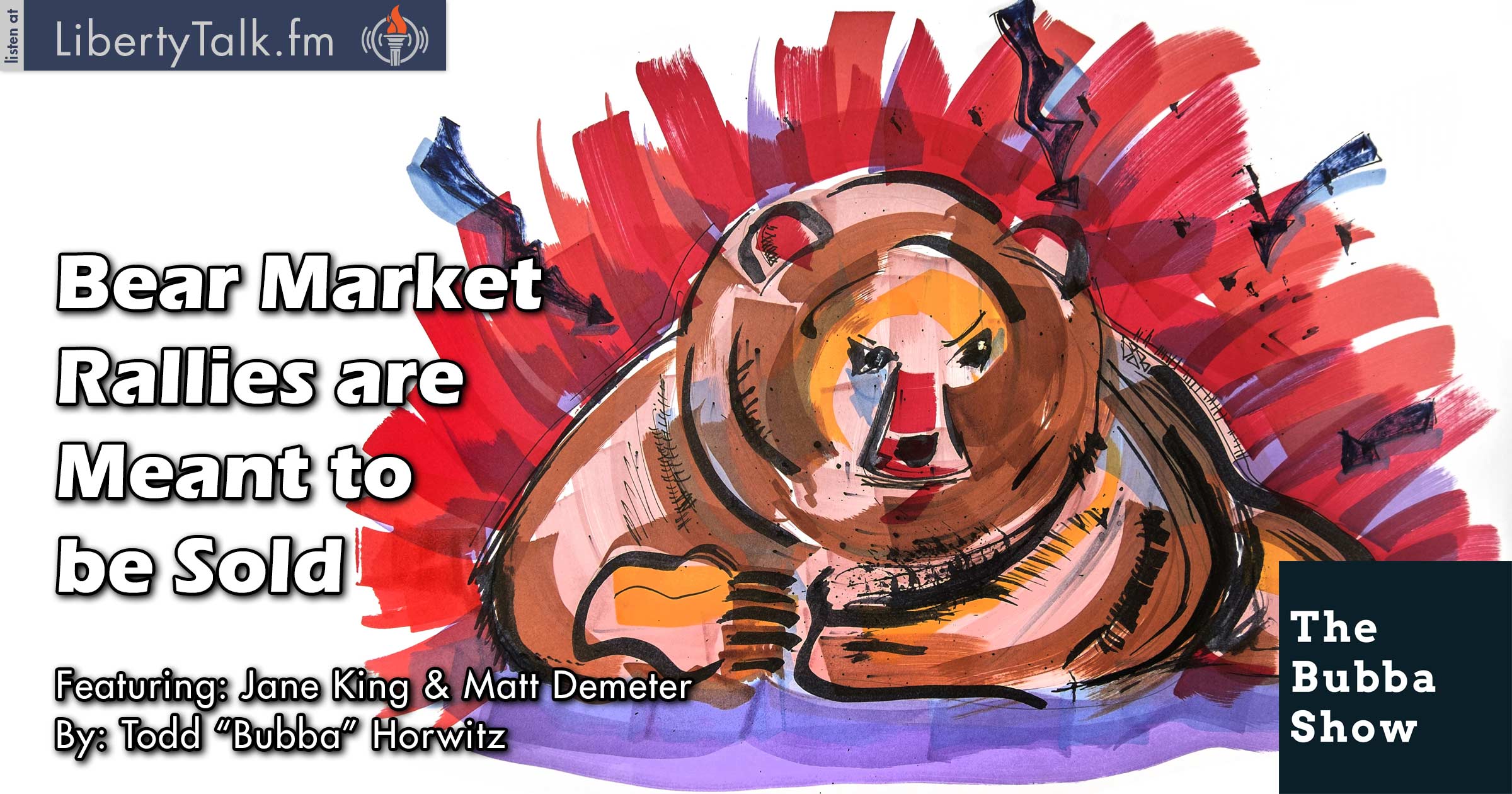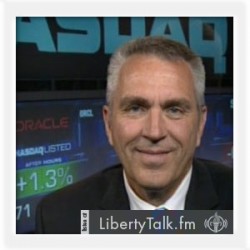 BY: Todd Horwitz, Host & Senior Contributing Analyst
PUBLISHED: April 10, 2016
Trading Action Indicates the Market has reached the Top
T
he weekend is over and now we move into a holiday shortened week, following a wild trading week that finished unchanged after moving 200 points every day. Bubba talks about the market tops being in as indicated by the trading action. The jobs number was brutal and the Syrian bombing could wind up creating some action this week.
Jane King from LilaMax Media and author of the KaChing report makes her weekly visit to the show. On the bombing of the Syrian airbase, Jane agrees that President Trump did the right thing. Bubba asks Jane about her expectations for the market. Jane feels that the economy is getting better, but believes the markets may be ahead of themselves.
The Bubba Show's technical expert, Matt Demeter, from DemeterResearch.com comes by to analyze last week's action and look into the holiday shortened week. Matt feels the tops of the market are in and agrees with Bubba that the action the next couple of weeks will go a long way in determining where the markets go next.
Bubba and Matt talk about the agricultural space and both agree that soybeans are very oversold and will bounce from around here. Matt and Bubba agree that all rallies should be sold in the equity markets, which ties in with the top of the markets. Bear market rallies are vicious and are meant to be sold.
[/kt_box]
About Jane King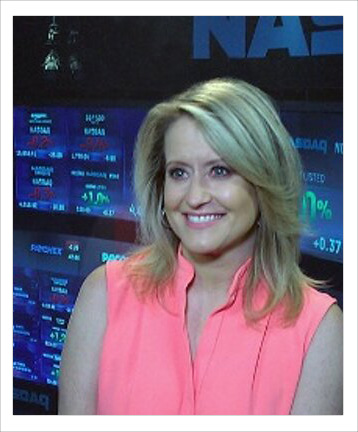 With 15 years of covering money news, Jane King has been bringing her audience not just breaking economic news but also "pocketbook" issues. The decisions moms make at the supermarket, high school students weighing various colleges, helping young couples buy their first home.
[Full Bio at LiliMax Media] • [Follow Jane King on Twitter]
[/kt_box]
About Matt Demeter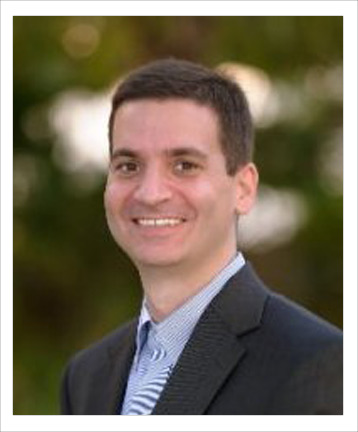 Matt Demeter is the master market technician behind DemeterResearch.com. From 2005 to 2012, Matt was an active money manager with audited total returns of 201.9% vs. the S&P's total return of 17.4%. In Nov 2015, Matt began offering his technical analysis to outside funds and individual investors on an affordable subscription basis.
[Join Matt on LinkedIn] • [Follow Matt on Twitter] • [demeterresearch.com – Website]