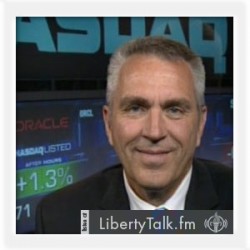 BY: Todd Horwitz, Senior FInancial Editor
PUBLISHED: December 17, 2021
Gold, Silver & Platinum Ready for Their Next Move
After reaching lows on Wednesday morning before the FED announcement of three potential rate hikes in 2022, Gold, Silver and Platinum rallied hard and appear ready to reverse direction. The key to watch is Friday's market action; a higher close will probably trigger a reversal.
Although we remained short through the rally, we were not aggressive at selling more as we recognized a change was possible. Learning to follow the phases of the market and the signals they are sending are important to continued trading success. There are no guaranties but making a decision based on what you see will improve your trading proficiency.
As we approach Christmas and the end of the year, trading action and volume should be light as in years past. This type of action can lead to exaggerated moves. Trading desks will be on skeleton crews, with many traders heading out on vacation after today's close. The team at Bubba Trading will trade the trend but recognize this possibility of whipsaw trading.
In all markets price action determines what will happen in the next day, week or months. As such, remember to keep the two strategies separate. The worst trade anyone can make is to attempt to turn a trade into an investment hoping for a way out of a position. Traders must learn to take their losses and move on to the next trade.
Patience, discipline, and money management always win the day. Let the map of the markets show you the way.
In closing, if you would like to hear a more detailed lively dissection of the market, trends, and the past year, please join us for the final Monday Night Call of 2021. The call will be held online over Zoom, which is accessible through your web browser, and as any past attendee can tell you: the calls are packed with precisely the information traders need to become & reman disciplined to make the most intelligent trades in the upcoming year.
Stop Being a Prophet and Make Profits
Register for FREE to attend Bubba's final Monday Night Call of 2021.