BY: "Roz" and Xander, Hosts, The Sporting Edge
PUBLISHED: June 10, 2017
Can Cleveland Mount Comeback Against Golden State?
T
he NBA Finals are turning into the series that nobody wanted to see, an absolute demolition by the Golden State Warriors. The Cavs all but had Game 3 won until a 10-0 run by the Warriors left the Cleveland crowd in shock. Kevin Durant hit the biggest shot of his professional life in the fourth quarter of the game and has been the best player in this lop-sided series. Maybe next year, Cleveland.
College basketball is right around the corner… kind of. Witz and Roz break down some of the way too early rankings for next year before their interview with Coach Anthony Grant, the new basketball coach at the University of Dayton, Roz's alma mater. Coach details his entire career for the listeners and his passion for the game of basketball.
The Edge Interview: Coach Anthony Grant of Dayton Flyers
Whether winning the national title with the Florida Gators, or VCU, or Alabama, or the Oklahoma City Thunder, Coach Anthony Grant has witnessed success at all levels. He now returns to Dayton where he was once a player to continue the wonderful progress the program has seen over the past four years. Coach Grant provides his insight on what it was like to work with Kevin Durant and Russell Westbrook during his time spent with the NBA's Oklahoma City Thunder.
The Astros remain on top of the MLB Power Rankings, but they are dealing with another Dallas Keuchel scare as he finds himself on the 10-day DL again. Although they are 13 games up on the second-place team in the division, their starting pitching must get healthy for them to be a threat in the postseason. David Price and Rick Porcello get absolutely shelled by the Yankees this week. The Rockies continue to impress behind their marvelous pitching staff. Stay tuned for more news next week!
About Coach Anthony Grant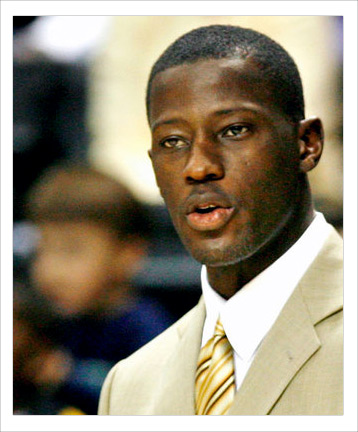 Anthony Duvale Grant  is an American basketball coach who is the head men's basketball coach of his Alma Mater the University of Dayton. Prior to being hired by Dayton, he was the head coach at Virginia Commonwealth University from 2006 to 2009, and at the University of Alabama from 2009 to 2015.