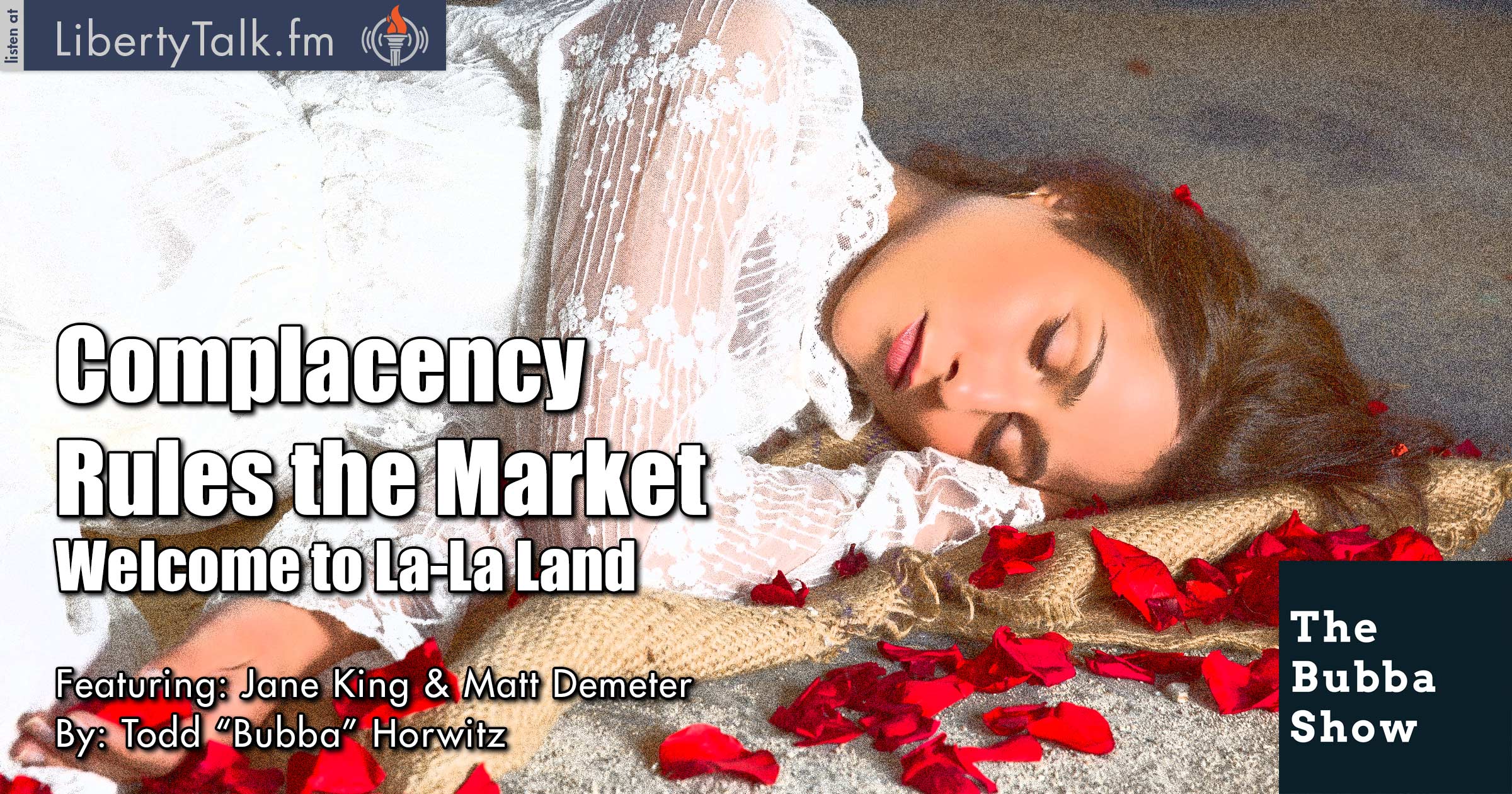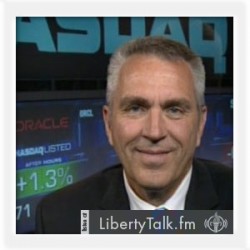 BY: Todd Horwitz, Host & Senior Contributing Analyst
PUBLISHED: April 24, 2016
Markets in La-La Land
B
ack to work on this fine Monday and the markets are still in La-La Land, with not a care in the world, it seems markets may never go down again. Bubba points out that this is a familiar pattern as seen in every major bubble in history. The confidence level is bursting as investors display their willingness to buy on margin. Complacency is in charge and will be the reason for the next big selloff.
Jane King from LilaMax Media and the KaChing Report joins Bubba and talks about the changes in markets. Jane tells Bubba about her trip to the south and how the economy looks there. Bubba asks about the atmosphere in the south and how the business environment appears from Jane's perspective. Jane asserts that the economy looks solid in the south.
Matt Demeter from DemeterResearch.com joins Bubba for his weekly market view and technical analysis. Matt is looking for the markets to rally a little, which will be just another selling opportunity. Bubba asks Matt about the Commitment of Traders Report and where they stand on volatility futures. Matt tells Bubba they still have a big position but have reduced it by a small percentage.
Bubba and Matt talk oil and commodities. Bubba is still bearish on oil, targeting $44 as a place to buy. Bubba asks Matt about the movement in the livestock markets. Bubba is bearish cattle and bullish hogs, while Matt is just the opposite. Both like wheat and look for the dollar to fall hard.
[/kt_box]
About Jane King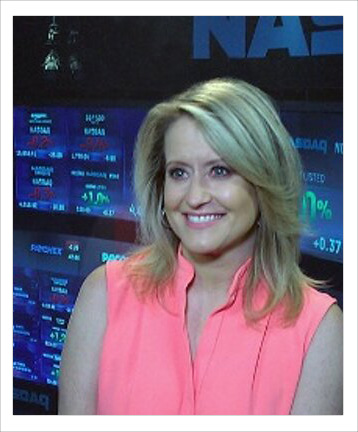 With 15 years of covering money news, Jane King has been bringing her audience not just breaking economic news but also "pocketbook" issues. The decisions moms make at the supermarket, high school students weighing various colleges, helping young couples buy their first home.
[Full Bio at LiliMax Media] • [Follow Jane King on Twitter]
[/kt_box]
About Matt Demeter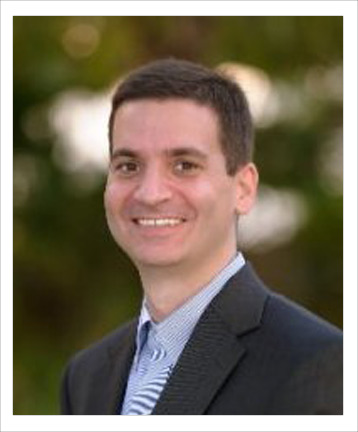 Matt Demeter is the master market technician behind DemeterResearch.com. From 2005 to 2012, Matt was an active money manager with audited total returns of 201.9% vs. the S&P's total return of 17.4%. In Nov 2015, Matt began offering his technical analysis to outside funds and individual investors on an affordable subscription basis.
[Join Matt on LinkedIn] • [Follow Matt on Twitter] • [demeterresearch.com – Website]