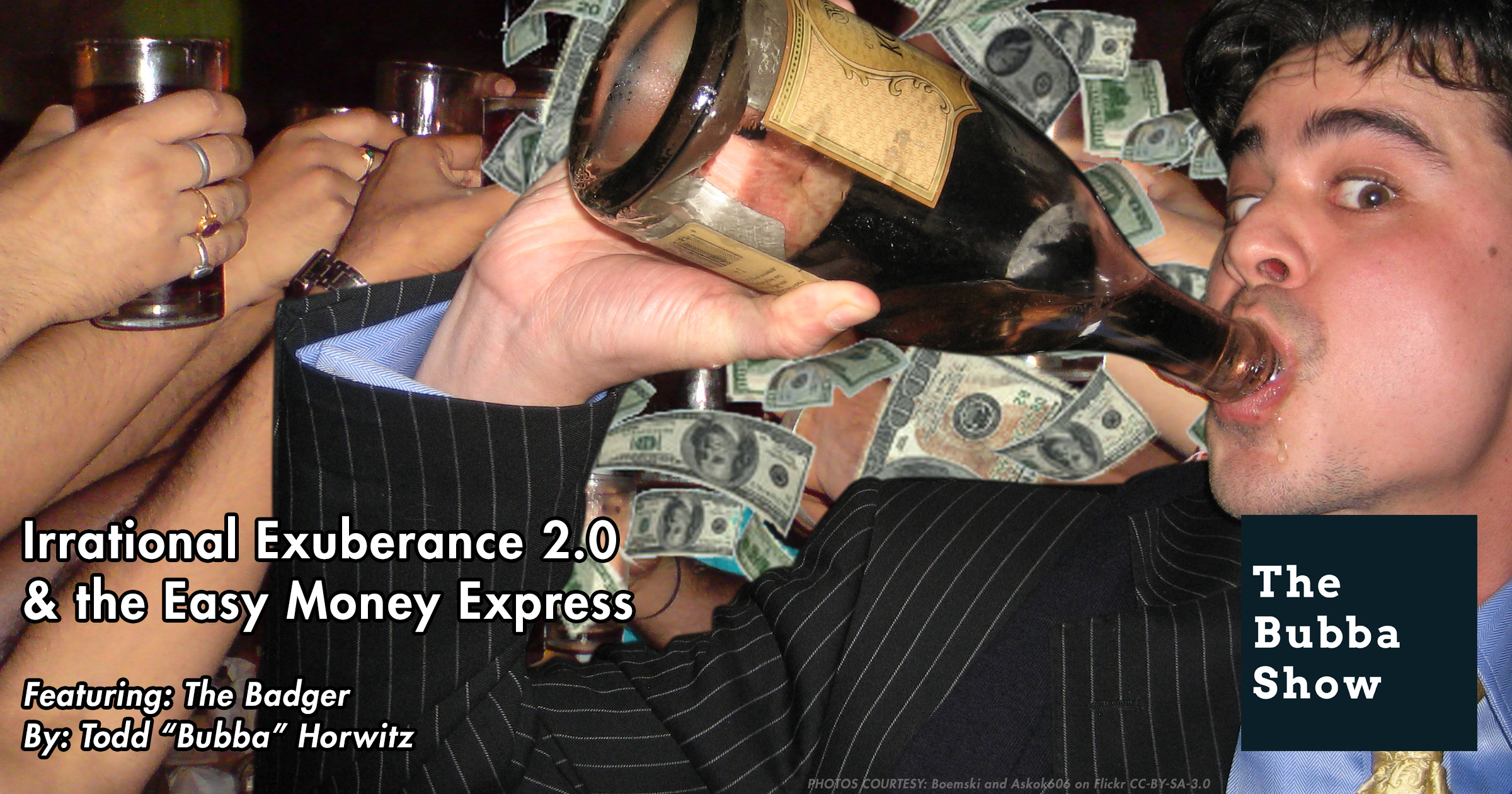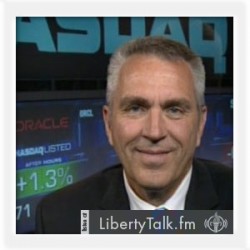 BY: Todd Horwitz, Host & Senior Contributing Analyst
PUBLISHED: May 12, 2015
Are We Witnessing Irrational Exuberance 2.0?
B
ubba opens the show by asking the Badger his thoughts regarding current market conditions.  The Badger states that the market seems to be in a very broad trading range, listing back and forth, and still looking for direction. Todd notes that the Russell Index staged a big rally on Monday while other major indices spent the day in a sell off. Thereafter, the Badger adds his opinion onthe recent price action in Tesla [TSLA] and how its performance has more to do with future expectations as opposed to current earnings.
The conversation then turns with Bubba offering his analysis on the April jobs report, with the Badger commenting the published employment number seem to be a little better than expected. Moreover, he notes that construction industry added over 45,000 jobs in April and that was far above what the street had originally predicted. In addition, other segments of the economy seem to be looking better and that the unemployment rate is now below the rate in 2008. The Badger highlights that the report indicates more workers have reentered the market place.
Further, Bubba and the Badger discuss the gaming industry and the significant changes in the industry over the past thirty-five years. Whereby, the whole business model has changed in totality, and not necessarily for the betterment of owners or players. Thus, Atlantic City is the literal poster child for the consequences of over expansion of the gaming industry and unfortunately showcases the disaster that occurs when the over development bubble bursts. Both Todd and th Badger also point to  the same result in Macau as a further illustration of the over expansion issue being a global industry-wide problem.
Finally, Bubba and the Badger comment about the Fed and how the central bank's heavy and seemingly immediate influence over the equity markets. The Badger notes a similarity to former FEDERAL RESERVE Chair, Alan Greenspan's  "irrational exuberance" comments and the subsequent nose dive the markets took following his speech in 1996. The Badger states Greenspan was correct in his analysis, however he was just four years early. Janet Yellen's comments on the previous Wednesday had a similar impact and the same as before, the markets tanked. However the jobs number made everyone forget shortly thereafter and the equities market rallied hard.