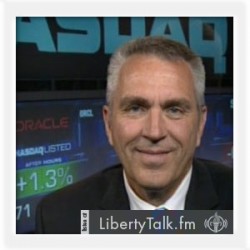 BY: Todd Horwitz, Host & Senior Contributing Analyst
PUBLISHED: October 06, 2017
Complacency is King
Today's show is brought to you by BarkBox, Casper, and Audible.
N
ew high after new high on declining volume and volatility, complacency is king. Markets rally 7 days in a row gaining 2%. The picture is not pretty if the best the bulls can do is a 2% rally. Bubba says the markets are looking for a reason to sell off and no one knows what that is yet.
The street is pricing in tax reform, but Bubba asserts there will be no tax reform this year. Market expectations are hard to beat and this could be a buy the rumor, sell the news trade. This market is overvalued and getting worse every day, but investors and traders alike don't care, as they don't want to miss out.
Bubba talks about the bs behind the economic data, explaining it does not matter. For now, markets want to go higher. This is how markets react when they want to go up, they ignore bad news and run on good news. The same is true when markets go lower, they pause on good news and break on bad.
Bubba looks into his crystal ball and makes a few predictions of what markets will do in the next 6 months. Bubba also talks about the FED's hawkish tone and the lack of reaction from the street.  
[/kt_box]