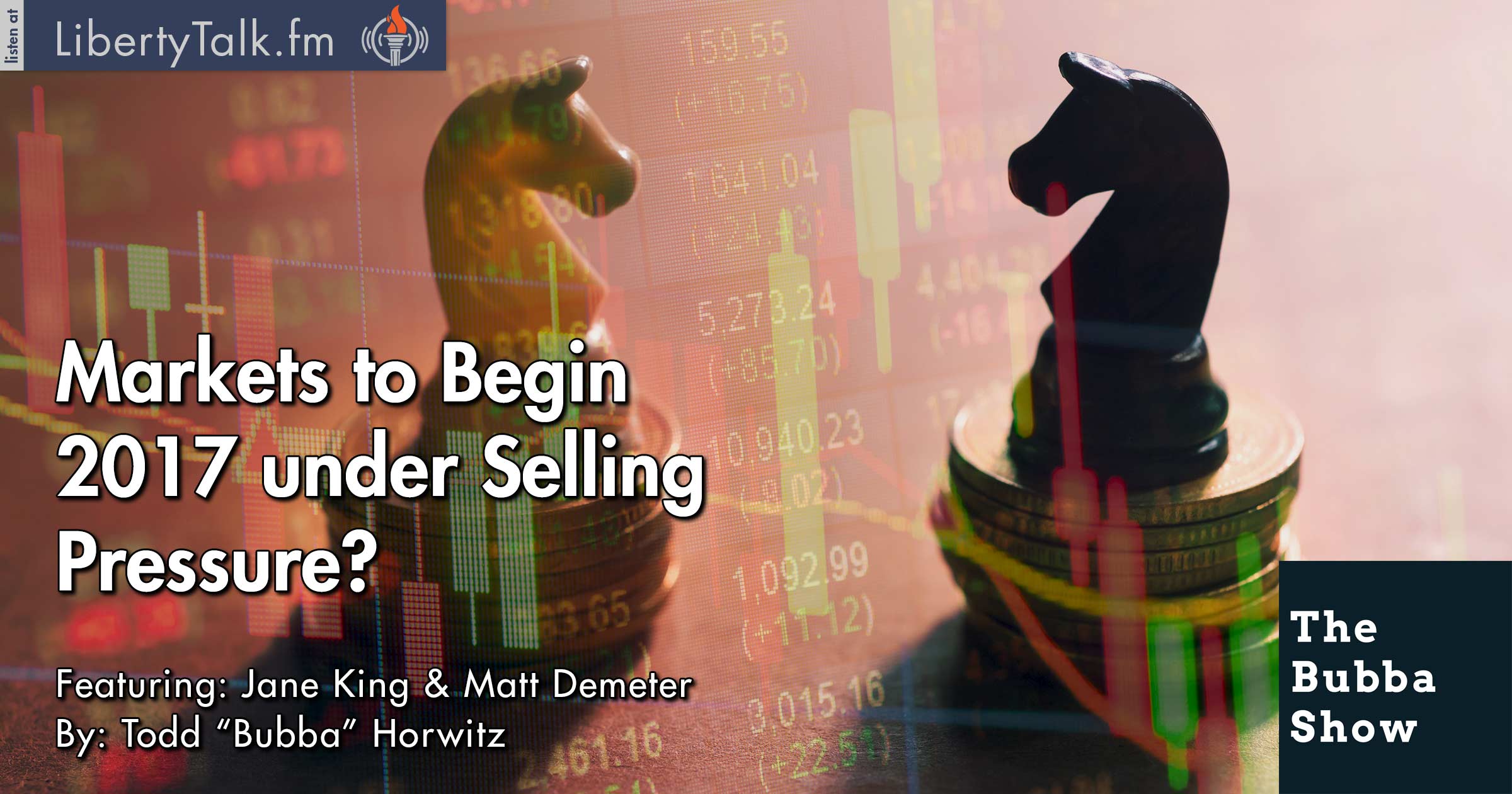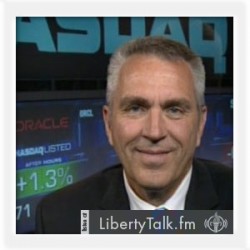 BY: Todd Horwitz, Host & Senior Contributing Analyst
PUBLISHED: January 03, 2016
Has the Russell Seen the Top of this Market?
T
rading in 2017 has begun and Bubba says the markets figure to be slow through this week, with the only real action surrounding the jobs number on Friday. Bubba explains that many are still on vacation because of the way the holidays fell this year. Trading should resume to some normalcy on Monday January 9th when everyone returns.
Jane King from LilaMax Media and the KaChing Report stops in for her weekly visit. Bubba asks Jane about how her financial literacy program is going and she once again expresses her concern with the school system and the lack of financial education. Both Bubba and Jane agree that the common core system needs to be redone.
Matt Demeter from DemeterResearch.com is in the house and continues to believe the market tops are in, especially in the Russell. Matt explains that the Bollinger Bands have been and are currently too extended. From a probability standpoint, the markets should see a little selling.  Matt feels, based on all his work, that there will some selling pressure.
Bubba asks Matt what his expectations are within the Agricultural space. Matt explains that, like Bubba, he is bullish long term and feels that there will be some selling pressure in the near term, bringing them down to levels that should be bought. Matt is also a buyer of the euro currency as long as its holds above the 103.5 level.
[/kt_box]
About Jane King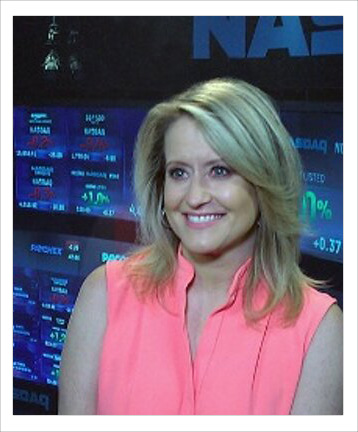 With 15 years of covering money news, Jane King has been bringing her audience not just breaking economic news but also "pocketbook" issues. The decisions moms make at the supermarket, high school students weighing various colleges, helping young couples buy their first home.
[Full Bio at LiliMax Media] • [Follow Jane King on Twitter]
[/kt_box]
About Matt Demeter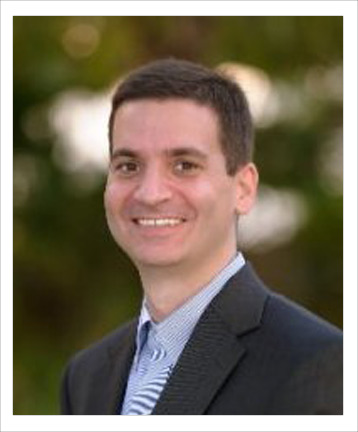 Matt Demeter is the master market technician behind DemeterResearch.com. From 2005 to 2012, Matt was an active money manager with audited total returns of 201.9% vs. the S&P's total return of 17.4%. In Nov 2015, Matt began offering his technical analysis to outside funds and individual investors on an affordable subscription basis.
[Join Matt on LinkedIn] • [Follow Matt on Twitter] • [demeterresearch.com – Website]