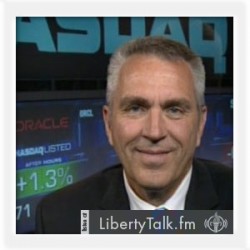 BY: Todd Horwitz, Host & Senior Contributing Analyst
PUBLISHED: January 04, 2016
2016 Was the Year of the Upset
B
ubba decides to share a webinar he did recapping 2016 and previewing 2017 talking about what the markets did last year and what he expects for 2017. Bubba goes over the major indices and explains the divergence between them talking about the mixed signals the markets are sending. The overwhelming strength in DOW is not bullish because it is outperforming the S+P but the Russell which is the risk on index has outperformed everything.
Bubba talks about 2016 as the year of recovery and laughs when he says all you had to was buy and of course he talked about 2016 as the year of the upset. Bubba brags how he was 6 for 6. Picking the Denver Broncos, Chicago Cubs, Cleveland Cavaliers, Brexit, Trump, and the Italian no vote. More importantly Brexit, Trump and the Italian vote only propelled the markets higher. 
As Bubba starts to preview 2017 the question of a correction comes up and Bubba says he believes there will be a correction but no one knows when it will be. Bubba believes that Trump will do everything to keep his promises but also says it will be a challenge even with a republican house and senate.
Will 2017 be the year of volatility? Will the financials continue to fly? Bubba believes that there will be volatility and that the financials will not be able to extend much more than they already have. Bubba  talks about the FED and how it must be reorganized and put back into the job they were intended to do be the lender of last resort. 
[/kt_box]