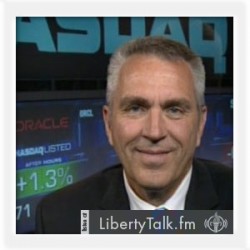 BY: Todd Horwitz, Host & Senior Contributing Analyst
PUBLISHED: April 10, 2015
B
ubba opens the show regarding the market move to the upside this Monday past. Specifically he comments on how the mainstream media commentator constantly talk up stocks that they themselves do not own. Todd indicates he would never tout a stock that he is not personally invested He further offers his insight as to the current market conditions making for a difficult climate for traders and investors. whereby the market is constantly churning like a boat listing in a storm.
Bubba then shifts his focus to the Russell Index and maintains it is now the strongest index to wit can be a bit disconcerting if you currently consider yourself a bear. The market is always correct; if it is going higher it is due to empirical evidence that if you are lacking, can and often does point you in the wrong direction. Bubba sees Oil as currently holding onto a bottom, which if you are bullish this is a good spot to take a long position. He also notes that Gold continues to experience resistance.
How Long will Weather Be Blamed for a Sluggish Retail Sales?
Todd comments on how the weather is continually blamed for a negative and disappointing growth in the retail sale sector, specifically now touted as the reason for an under performing first quarter. He is remiss to gauge why companies do not use a hedge to offset such currency risks. He mentions the sub-prime lending in the car market as one example. Todd points to how a car dealer finances their inventory as an example and how they may be selling cars to people that can't afford them in the first place and risk default on the auto note. In addition, Bubba dissects the meat and potatoes of the number from the Bureau of labor statistics and cautions how they can be misleading when taken out of context from the larger picture.
Bubba talks about how he trades when the market is routinely making tops and bottoms, and how investors can use short term indicators to protect the long term market positions. Moreover, Todd illustrates when the market reaches certain key points, you need to be ready to react when your shortest time frame reverses either to take profit and lock in the winner or reverse and start a new trade at market extremes.