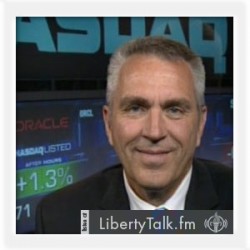 BY: Todd Horwitz, Host & Senior Contributing Analyst
PUBLISHED: August 09, 2016
Complacent Markets Barely Budge on North Korea Threat
Today's show is brought to you by BarkBox, Casper, and Audible.
W
hat's next for the markets? Bubba attempts to answer the question that everyone wants to know. On Tuesday, there was a little trouble out North Korea, and while markets sold off a bit, they didn't go as far as what you might have thought. This just shows how complacent the markets are and until that changes there will be more of the same.
Bubba talks about the financial institutions and how they are creating the same problems by once again extending too much credit. Debt is becoming an epidemic. Alan Greenspan is calling for a bond bubble and who would know better than the original bubble builder. The central banks are puzzled and clueless, though no one should be surprised.
Earnings season is great according to the experts. Tesla, who missed by a mile, and is out of money, was rewarded by the street. Where is the logic there? Jobs are abysmal, yet everyone keeps telling us how good they are. Bubba talks about the biggest freeloaders in history, including Bernie Sanders and his new book on socialism.
Bitcoin is hot and making new highs, but as Bubba explains, it's a bubble like any other. Though Bubba believes if the Chicago Board of Options Exchange opens a derivative on cryptocurrency it will become credible. There is some talk of some Bitcoin manipulation through a big investor.