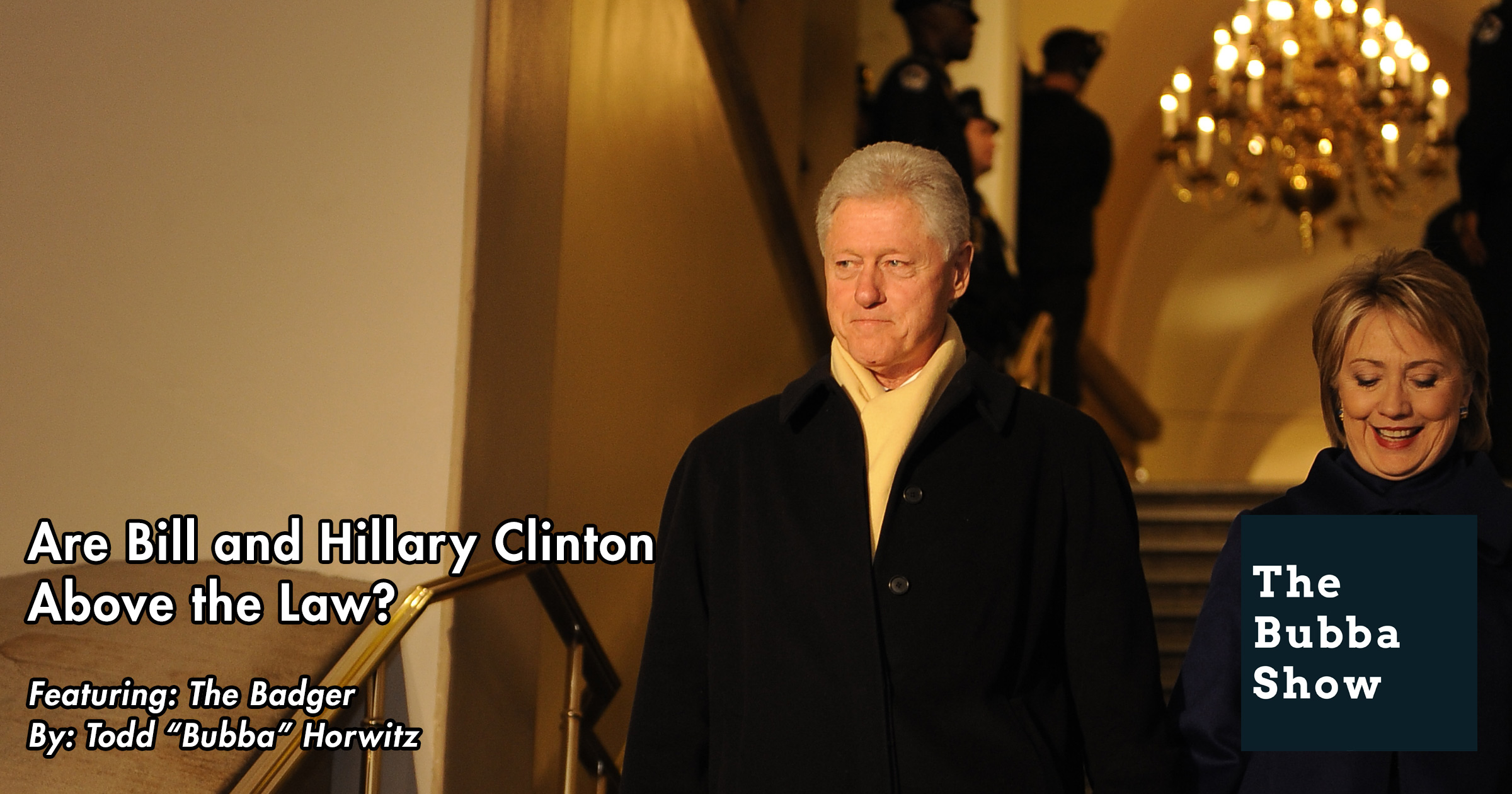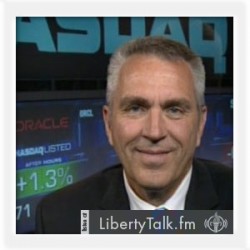 BY: Todd Horwitz, Host & Senior Contributing Analyst
PUBLISHED: May 27, 2015
To Bill and Hillary Clinton, Law is of No Consequence
B
ubba solicits the Badger's opinion as to how the Clinton's always seem to manage to circumvent the rules yet never suffer the consequences. The Badger points to their infamous cattle trading scheme and how she was able to turn $1,000 into $100,000 seemingly overnight. The Badger further adds that her clearing firm did not enforce standard margin rules for investment and thus it enabled Hillary Clinton to trade when she had no money invested. Consequently, the firm's management was fined and barred from trading futures but the Clinton's once again skated away scot-free.
Todd then asks the Badger about the Whitewater real estate deal in which the Bill and Hillary Clinton were involved.  The Badger explains the meat and potatoes of how real estate development works and how the Clinton's during Bill's time as Governor of Arkansas were able to highly leverage their interest in undeveloped land along the south bank of the White River near Flippin, Arkansas as their business partners, Jim and Susan McDougal in the late 1970's. However, by 1979 when the land was subdivided and ready for development, interest rates had climbed to 20%, resulting in potential buyers being unable to afford the plots and construction costs. The four held on to the land, funneling money between several accounts to pay the interest on the original loan, aided by a local banker, and Hillary Clinton's law firm Castle Rock. The scheme was later discovered by the FBI and all parties except for Bill and Hillary were charge with various crimes ranging from money laundering to fraud. However, even though the initial investment in land lost money, Hillary Clinton double-dipped charging the holding company millions in legal fees during the intervening years, thus once again affording the Clinton's to walk away unscathed as everyone else involved went to jail including Bill's successor as Governor of Arkansas Jim Tucker.
The conversation then turns the Badger as he relates his experiences with both President Reagan and Bush and how he was lucky enough to spend time with both men. The Badger recounts how thrilled he was to personally to meet both former presidents. The Badger believes a combination of taxes and the backlash from the Clarence Thomas appointment to the Supreme Court and the bitter hearing ultimately cost Bush 41 the election.
Bubba and the Badger then discuss the upcoming 2016 presidential election with the Badger commenting on how legal betting exchanges feel Hilary Clinton is a lock to receive the Democratic Party nomination. Todd and the Badger go over the various other Republican candidates and how each will stack up against Hillary in the General Election. Bubba asks the Badger what characteristics he believes to be the lynchpin to wit will ultimately lead to the candidate who wins the election. The Badger states that he feels that they probably need to be someone that can garner the Hispanic vote, such as Marco Rubio.