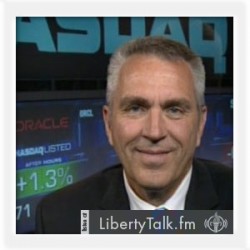 BY: Todd Horwitz, Host & Senior Contributing Analyst
PUBLISHED: September 22, 2016
Price is King
T
he FED has spoken, reminds me of the words "the great and powerful Oz has spoken." Bubba expresses his disappointment in the FED decision on Wednesday as he discusses the ridiculous double talk by the very people that are supposed to be watching our back rather than stabbing us in it. Janet Yellen spent one hour talking though saying absolutely nothing. She was like a Jackie Mason comedy routine, "could be… maybe, I'm not sure", however certainly not someone I can respect as a leader.
The most powerful woman in the world must think that she is talking to a bunch of idiots; her words were contradictory throughout her entire speech. Growth is great, even though we are not growing? Bubba took notes on the speech and found flaw after flaw. Supposedly, we have growth, but where? Consumer spending is good, but then why are retail sales dropping every month? Bubba found too many holes in the Yellen's address.
Next, Bubba makes is weekly visit to Rural Radio and talks to Marlin Bohling about the current environment of the agricultural space. Bubba feels that there is some great bottoming action in these markets and is looking for opportunities to be a buyer, feeling that the bad news has been priced in and that better days are ahead. Bubba reiterates to Marlin that it is all about price and that nothing else really matters because price is king.
Bubba goes on to talk about the general economy and wonders where all of this good news is going to come from. Bubba questions the rhetoric of the FED as he sees the middle class being punished by FED intervention and manipulation. Bubba wishes the FED would go away, as they have no value to the economy because they have abandoned their original mandate and intended purpose. Bubba feels that markets are in danger here and that it is only a matter of time.
.
[/kt_box]
About Marlin Bohling
William Alfred "Bill" Whittle is an American conservative blogger, political commentator, director, screenwriter, editor, pilot, and author. He is best known for his PJ Media internet videos and short films, one of which, "Three and a Half Days", has been viewed more than 2.4 million times on YouTube as of November 2012. He is currently the presenter of Afterburner and The Firewall, and co-hosts Trifecta with Stephen Green and Scott Ott. In addition, Whittle has interviewed a number of political personalities as a PJTV.com commentator.
[RFDTV – website] • [Follow Marlin on Twitter] • [Join Marlin on LinkedIn]