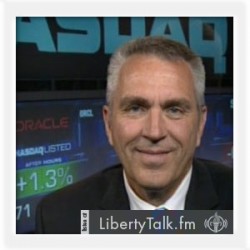 BY: Todd Horwitz, Host & Senior Contributing Analyst
PUBLISHED: April 20, 2015
Chinese Stock Market Regulators Look to Take Away the Punch Bowl.
View of Beijing Financial Street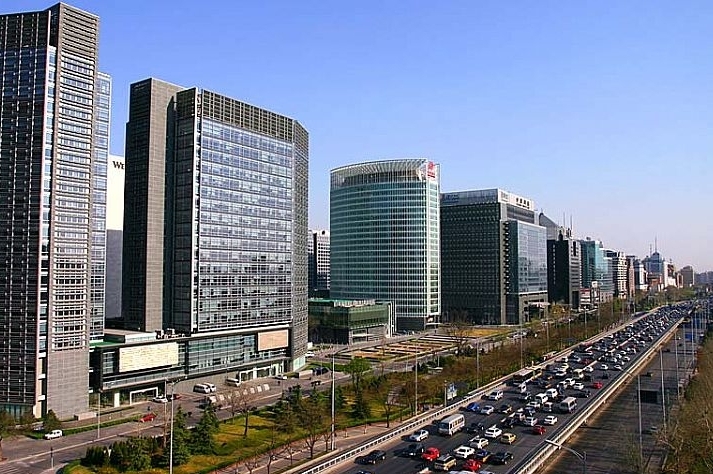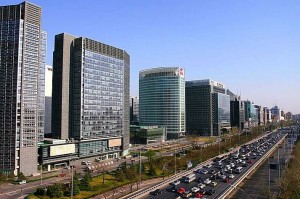 Photo Courtesy: CobbleCC Attribution-ShareAlike 3.0 Unported (CC BY-SA 3.0)
N
othing goes up forever; all markets find a level where the greed is satisfied and thus the market sentiment then turns to fear. That might be happening right now in China 
On Friday Beijing regulators issued a warning about the equity market and the soaring price of the "Small Caps."  The Small Caps were up 100% in 2014 and has tacked nearly 70% on again in the first quarter. A sell off in China would ripple through the rest of the world.
The Chinese Security Regulatory Commission, which is the Chinese counterpart to the SEC in the U.S., changed some regulations on margin. Primarily retail investors have fueled the rally. The week of April 10 saw record volume and new accounts opened. Regulators want to stop certain kinds of trading mainly "umbrella" trusts.
They are accounts that allow investors to trade in highly leveraged small stocks that trade over the counter market. That means you have the riskiest type of trader in the in the most dangerous position possible. If the leverage were to suddenly change it will probably cause the bubble to burst and that will not be good for any of the participants.
You might remember when the Swiss central banks unpegged the currency and many large hedge funds and traders took enormous losses and some of them blew out. This kind of leverage can be a killer, and if you have been around the markets long enough, the impossible happens every month.
I very rarely agree with more government particularly when it makes the markets less liquid but this time I agree with what the CSRC is doing in China. Allowing small investors to leverage up by borrowing against their real assets such as their homes is always a mistake.