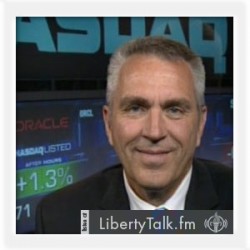 BY: Todd Horwitz, Host & Senior Contributing Analyst
PUBLISHED: February 02, 2018
FED Leaves Rates Unchanged
F
ebruary is here, yet nothing has changed, the FED remains clueless. On Wednesday, the FED did nothing, leaving rates unchanged as expected, but showed that they have no idea about what to do next. This is no surprise, they have never known the next move. They are only good at printing money.
Market volatility continues to grow, and Bubba explains that higher volatility is better for everyone. Volatility is the great forgiver and allows traders to have the opportunity to exit bad trades. Bubba warns listeners not to short volatility until there is a reason to do so.
Bubba discusses the commodity space and asks why the commodities haven't risen despite a weak dollar? Bubba explains that the weak dollar is being manipulated by the FED and the Central Banks around the world as they try to control interest rates.
Twitter wars is next up, as Bubba talks about the conversations that he has been having with some of his followers about oil and interest rates. Bubba thinks oil is done and will start to head lower.