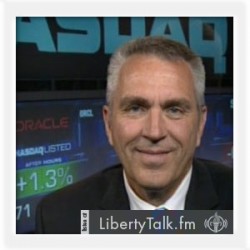 BY: Todd Horwitz, Host & Senior Contributing Analyst
PUBLISHED: November 17, 2016
Problems that can Arise from Market Divergence
G
uns blazing and pissed off Bubba fires off at the system. What is wrong with the country, protesters are running rampant. Everyone has lost minds, like Trump or not he is the president and he deserves the support of everyone. If he does a lousy job you can vote him out in four years. 
Sanctuary cities for illegals felons are you kidding me? When did immigrant felons become more important than US citizens? Chicago, Los Angeles New York and other mayors are out of their minds and Bubba hopes that their funding gets cutoff. Overall Bubba is scared that big cities are taking the side of criminals than that of the law-abiding people they govern.
Making his weekly visit to Rural Rally Radio Bubba and Marlin Bohling talk about the agricultural markets. Bubba tells Marlin that he believes Cattle and Hogs are slightly overbought and that grains remain in a range but likes Wheat and is concerned about corn.  Oil is overdone, Bubba thinks it should be sold and is headed to 40.
Bubba talks about the market divergences and the problems that could come from them. First there is as many new lows being made in the market as new highs. Bubba feels the markets are just a little to exuberant with the Trump rally and is concerned investors will get trapped again. Bubba encourages investors to hedge their portfolios.
About Marlin Bohling
William Alfred "Bill" Whittle is an American conservative blogger, political commentator, director, screenwriter, editor, pilot, and author. He is best known for his PJ Media internet videos and short films, one of which, "Three and a Half Days", has been viewed more than 2.4 million times on YouTube as of November 2012. He is currently the presenter of Afterburner and The Firewall, and co-hosts Trifecta with Stephen Green and Scott Ott. In addition, Whittle has interviewed a number of political personalities as a PJTV.com commentator.
[RFDTV – website] • [Follow Marlin on Twitter] • [Join Marlin on LinkedIn]