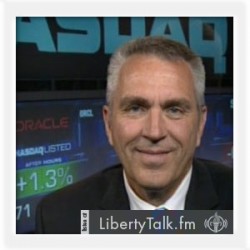 BY: Todd Horwitz, Host & Senior Contributing Analyst
PUBLISHED: February 07, 2016
Everyone Has an Opinion
T
oday on The Bubba Show, Bubba talks about the blog he published at
TheBubbaShow.org
on Monday, and asks what's wrong with Americans who want to complain, yet they do not get out and vote. Change does not happen by itself, and instead of complaining get off your ass and get out and vote. Bubba makes it clear that he doesn't care who you vote for, just vote.
Bubba talks about being called names for some of his opinions and simply offers anyone who wants to express their opinion to reach out to him. Bubba says he has been called much worse than the names he has been called during this last political season and doesn't understand how people allow the government to run over them without a fight.
On the fallacy of the FED, Bubba discusses their need for inflation and wonders why the government doesn't have to follow the same laws and rules as normal people. Bubba also states that he is sick and tired of having money stolen from him through the government rules and regulations, while congress does not live under the same rules.
Bubba talks about the pundits, advisers and fear-mongers who appear on TV and explains that they all have an agenda, which is not in the customer's best interest but their own. Bubba talks about the pundits who recommend stocks but don't own them and how they mislead the unsuspecting public.