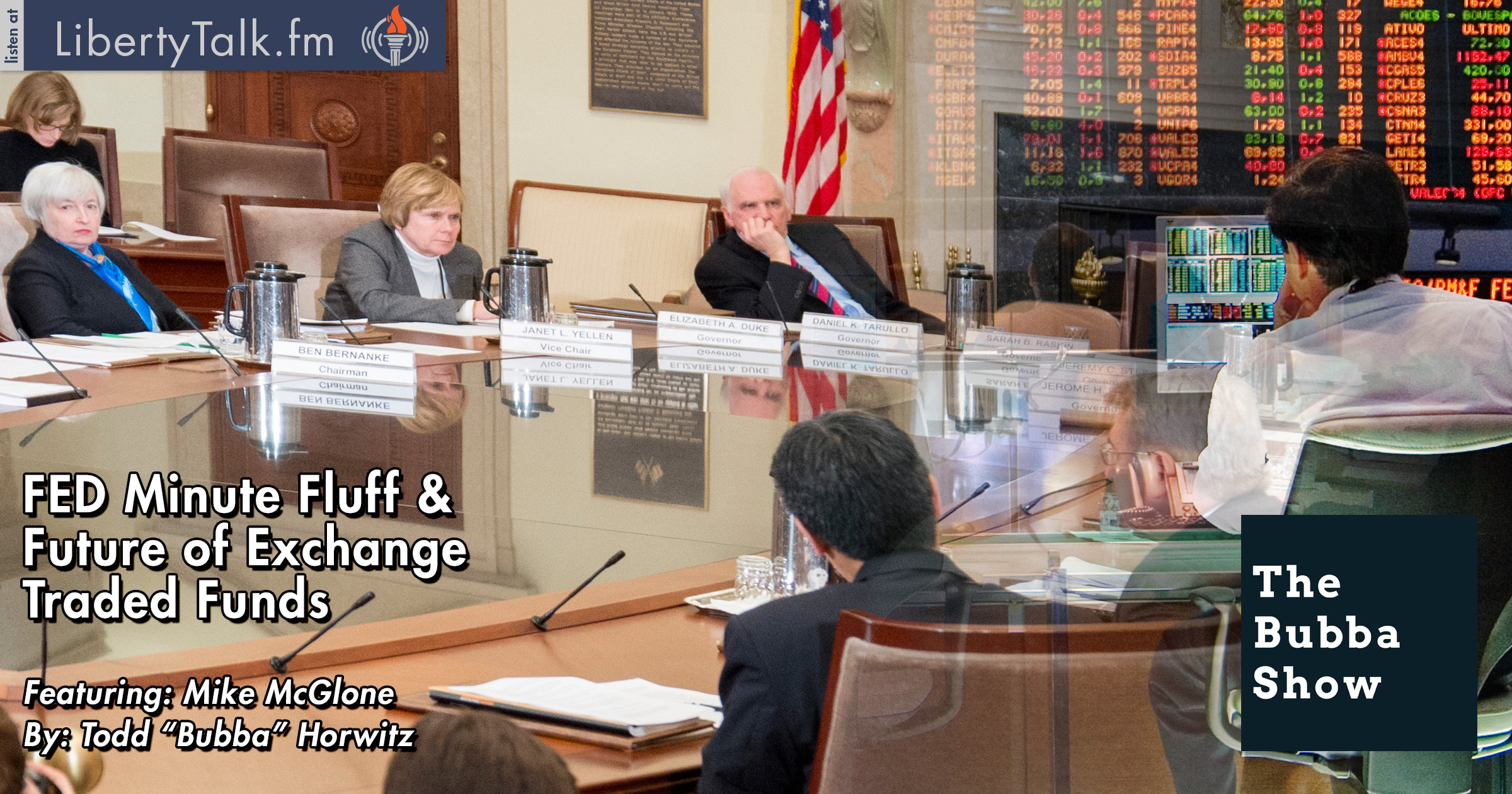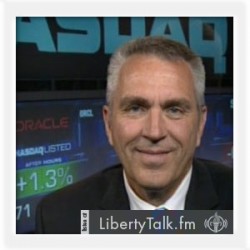 BY: Todd Horwitz, Host & Senior Contributing Analyst
PUBLISHED: April 15, 2015
FEDERAL RESERVE Split on Raising Emergency Discount Rate
B
ubba welcomes Mike McGlone back to the show and asks his opinion on the 
minutes released on Tuesday by the Federal Reserve Board of Governors
indicating the central bank is split on whether to raise the emergency loan rate charged to commercial banks. Mike feels that the numbers meant very little when compared to the overall larger economy. Todd reiterates that the most recent job report numbers are barely treading water. Mike follows up that the numbers are obviously being skewed by the growth of the population, continuing on stating you simply cannot compare the jobs growth of today against a backdrop of what happened thirty years prior..
Bubba comments he feels that the market is now firmly in bubble territory and maintains that market sentiment is always the most optimistic prior to a collapse in the equity markets. Mike then adds how many experts are wrong before a market shifts, and cites the diverse opinion in 2014 before the most recent rally in the bond market. Moreover, markets have a tendency to move in the direction that they want to go regardless of prognosticators and talking-heads.
Thereafter, Bubba and Mike speak to the different worlds of Wall Street and Main Street. Whereby a person living in New York City and following the market might think that everything is awesome because the stock market is up 300% in the past six years. However, the reality is wholly different if you are a small business owner on Main Street who still sees a sluggish economy hurting their ability to continue to operate. Mike maintains that the Federal Reserve has already saved the equities market several times in the past, with the latest being in 2008. In addition, Mike worries the FED has exhausted its toolbox and is incapable of reacting when the market enters the next correction.
Exchange Traded Funds the Future of Investing?
Bubba asks Mike to explains as to how Exchange Traded Funds's [ETF] are structured, and how they can be a tool to help benefit the retail investor. Mike offers a comparison of ETF's to mutual funds and points out the fundamental problems to wit exist in the mutual fund space. Mike comments on how his funds position themselves within the global markets and speaks about how his products allow investors to take a position in the market, either long or short.