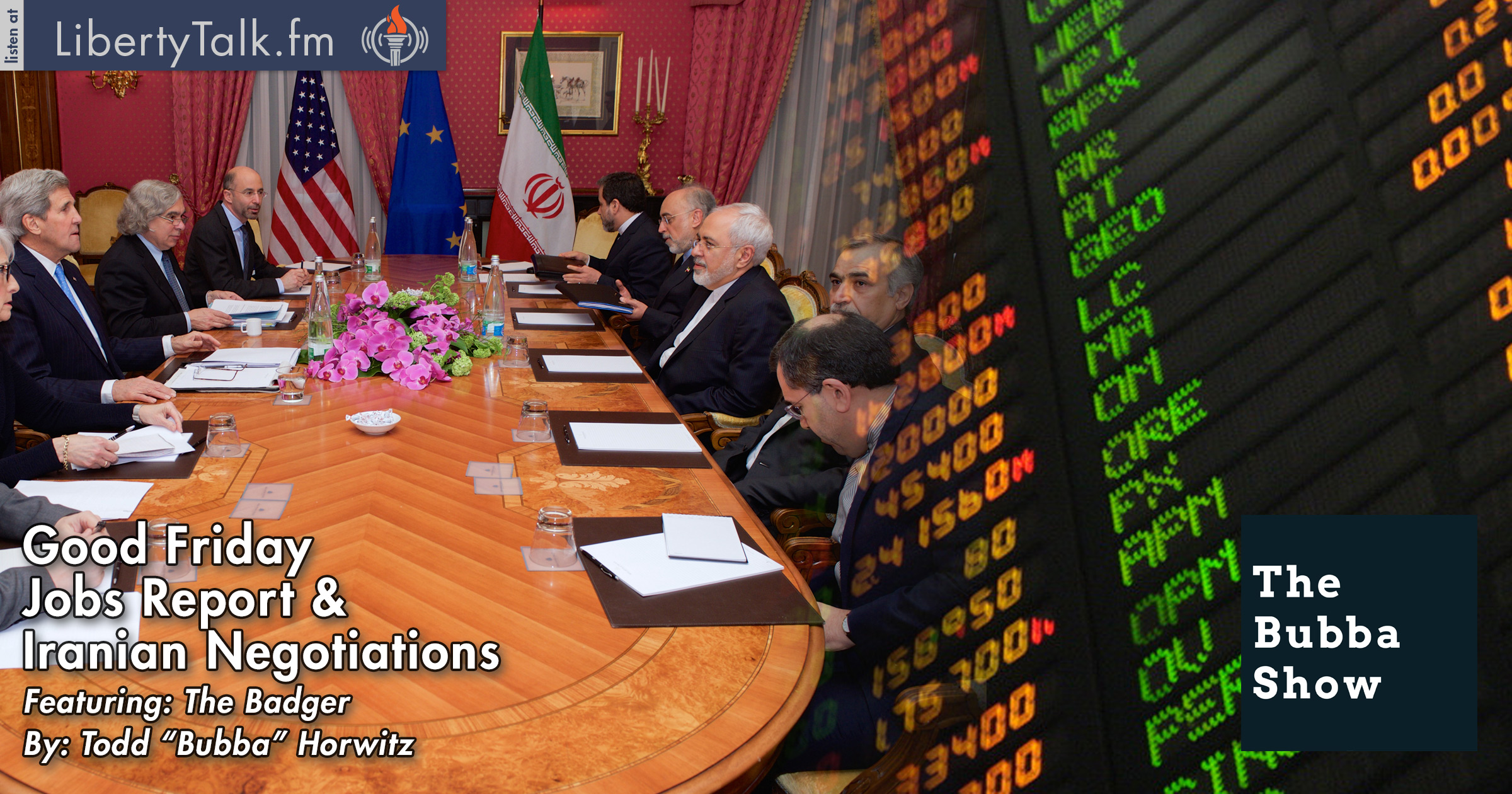 What is the Bureau of Labor Thinking?
During this episode of The Bubba Show, Todd questions the motivation of releasing the jobs report on Good Friday while the market will be closed due to the holiday, thus potentially leading to a sell off on Monday due to the illiquid situation from only computerized trades taking place on Friday; so what exactly is the bureau of labor statistics thinking? How much longer can bad news continue to be spun as good news?
Is Iran Negotiating in Good Faith?
Thereafter, the Badger joins Bubba to discuss the growing problem between the Obama administration and  Israeli Prime Minister Benjamin Netanyahu. The Badger shares his disbelief that the current administration is going to oppose Israel in the United Nations. The discussion then steers towards the current stalemate in Congress between the Republican Congress and the White House. Badger details how he feels how the problems of entitlement in today's society point to the root cause.
Moreover, nearly twelve years prior Badger correctly forecast a war in Iraq would lead to instability and a larger war. Badger comments on the fact that the whole war was mismanaged and that the release of the Iraqi army with no means to support their families turned out to be a catastrophe.  He further laments what the larger disintegrating situation now making headlines regarding the Middle East. Whereby many of the mounting problems in several Middle Eastern countries don't seem to have an immediate solution.
Based on the Badger's extensive knowledge of history, Bubba  asks how he sees the current conflict in the Middle East compared to past tumults in the region. Badger notes that current problems between Muslims and the West are not new they go back over a thousand years.