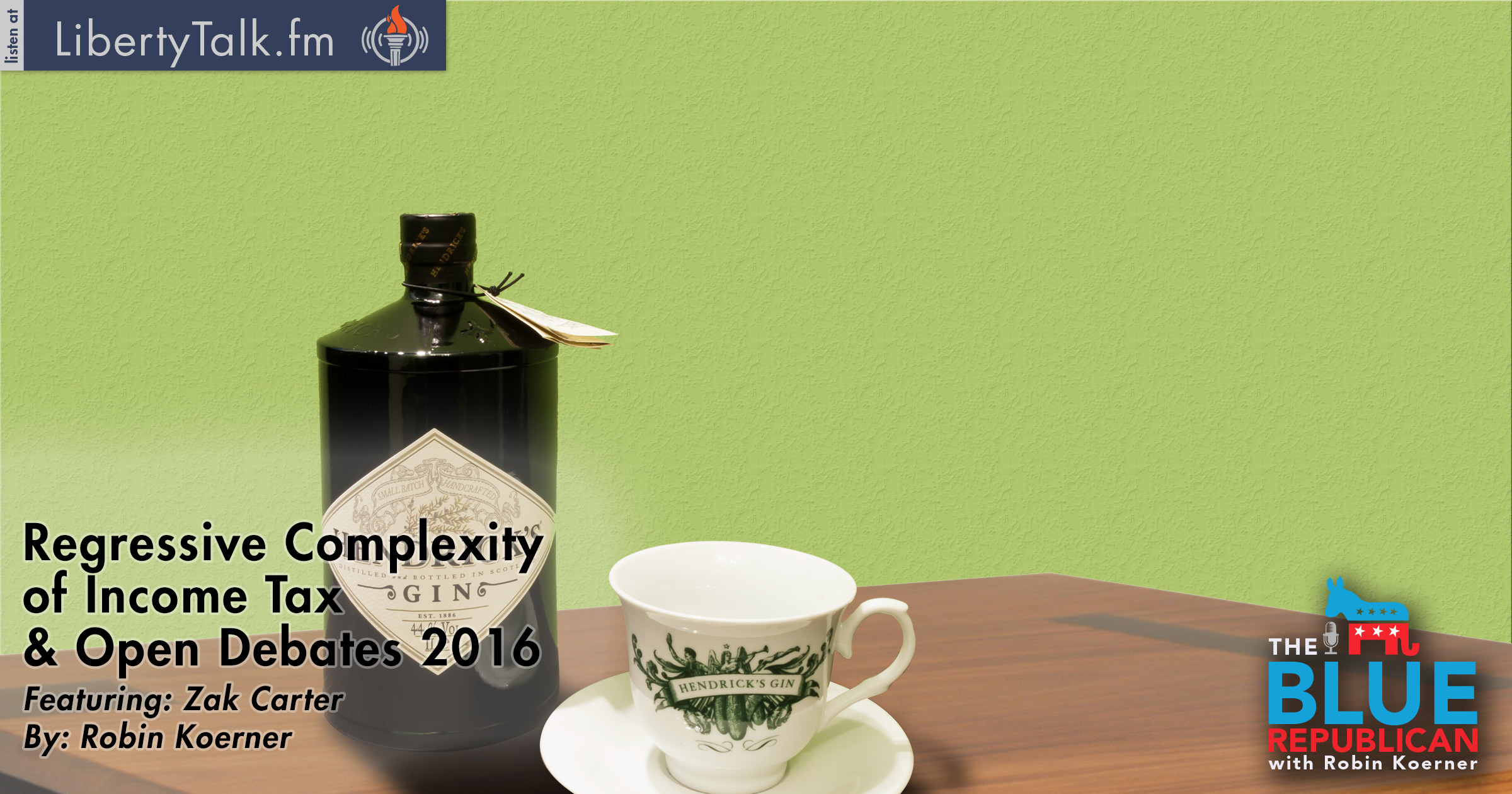 Z
ak Carter, the Liberty Movement's media maven joins Robin for one of their "Kickin' Back with Zak" conversational round tables. In this episode, the guys discus the latest developments in breaking the two-party stranglehold in presidential political discussion via the second incarnation of Open Debates 2016, which promises to expand the dialog in American politics. Moreover, with the inclusion of some pretty big national names expressing interest in moderating the debates, the status quo will have a most difficult time indeed dismissing their legitimacy.
Following a little poling from Zak, Robin uses some choice language in telling how he this year became a victim of the complexity of the Federal Income Tax and why that tax, as currently existing, is, unconstitutional, regressive and immoral – and it's nothing to do with such niceties as the Sixteenth Amendment: it's to do with the simple attachment of an undue burden to a fundamental right. That burden is the utter complexity of the tax code and the difficulty of calculating what one owes
Excerpt: Regressive Complexity of Income Tax Is Immoral and Unconstitutional
---
I have just paid my biggest bill of the year. The invoice was for a cool 9% of my entire annual income – or my "Adjusted Gross Income" (AGI) as it appears on my tax returns, which have just been filed. And that invoice was from my accountant who just filed them for me.
I have a pretty modest income – so modest, in fact, that my AGI is of the order of a half of the median household income across the United States – the kind of income that triggers significant subsidies under the Affordable Care Act. Even the "top line" of my income falls short of that median: so it's not as if I'm earning loads and deducting huge amounts.
[Read More at Blue Republican]
---