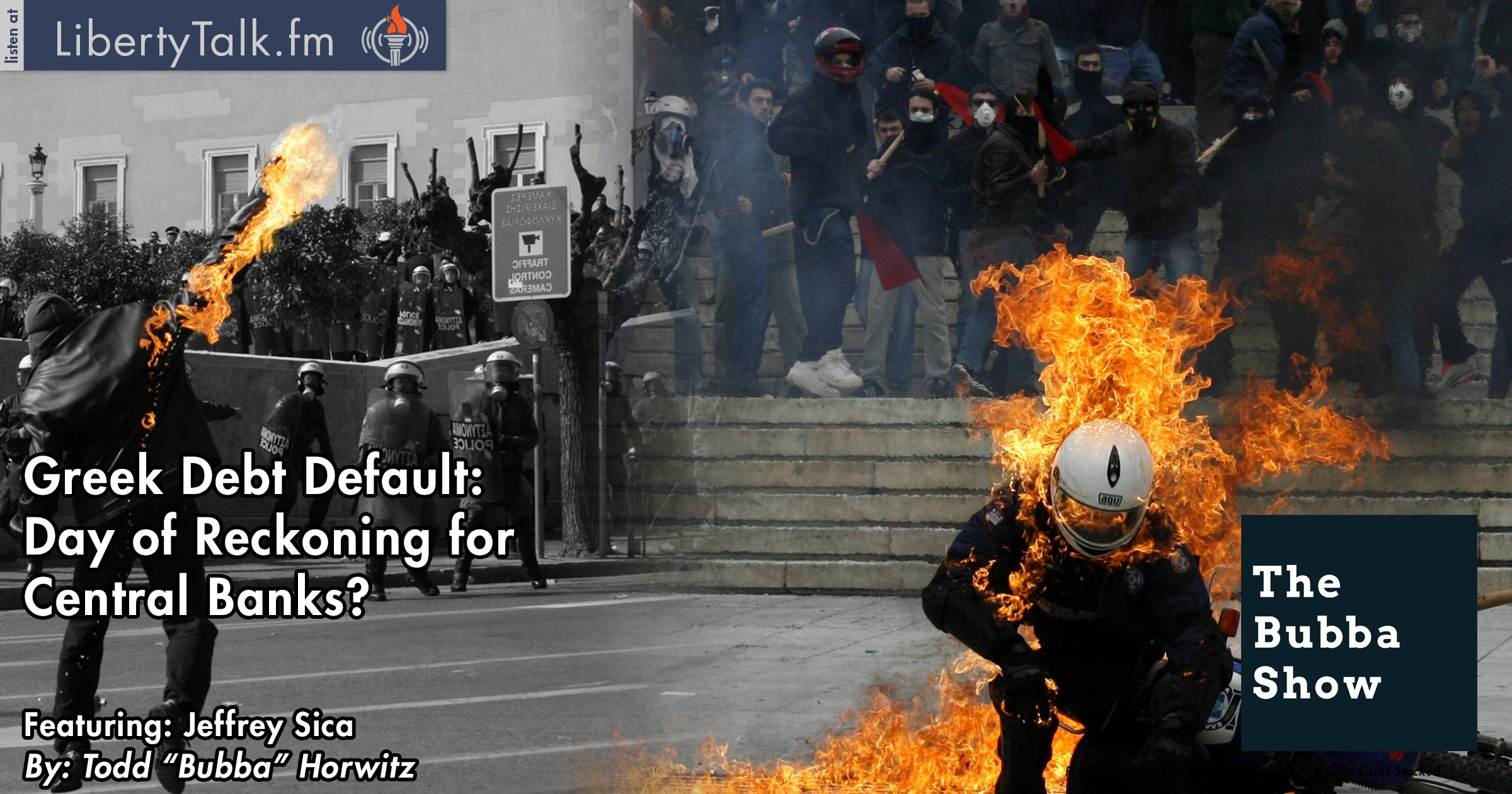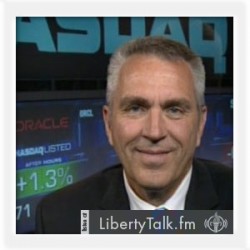 BY: Todd Horwitz, Host & Senior Contributing Analyst
PUBLISHED: July 9, 2015
O
n the Thursday edition of The Bubba Show, Todd welcomes Jeff Sica from
Sica Wealth Management
to the show to discuss current events affecting the market. Thereto Jeff maintains a majority of investors remain concerned with problems such as the burgeoning Greek debt, which thus manifest a hyper focus on negatives. As such, the onset causes the market to break out to the downside. However, Jeff  reiterates the real problem is an utter lack of true growth in U.S. economy.  Thereafter, Bubba and Jeff discuss the myriad of quick fixes attempted by the world's central banks since the 2008 recession, and agree that the day of reckoning for such Keynesian-centric policies will occur sooner rather than later.
In addition, Jeff and Bubba discuss the magic bullet, i.e. Quantitative Easing implemented by European Central Bank President Mario Draghi. Both Todd and Jeff agree that like in America, Euro QE is simply masking the fundamental underlying problems of the European economy. Jeff adds that financial problems in Europe are systemic and as such result in over-leveraging of balance sheets and using a pyramid of debt to fund operations; if people believe that Draghi's QE is going to solve the problem, they are fooling themselves.
The conversation then turns to Jeff and Bubba discussing dividend stocks and their performance over the last sixteen months. Bubba maintains that the biggest sixteen companies he follows are down an average of eight percent with the biggest loser, Wal-Mart being down 20 percent. Jeff speaks to diversification and just how many investors have literally been squeezed out of the fixed income market thereby transitioning to widely held dividend stocks, which has also not worked as an investment strategy.
In the closing segment of the show, Bubba and Jeff discuss the historically low volatility and as a consequence how complacency has crept into the market leading investors to a no-fear mentality buoyed by the FED's policies. Jeff maintains he continues to meet with many advisors and states his greatest trepidation remains that they will simply not be able to react when the markets finally move down for the first time. Unfortunately, too many care not to see past their current balance sheet, to wit said myopia remains a persistent problem.
About Jeff Sica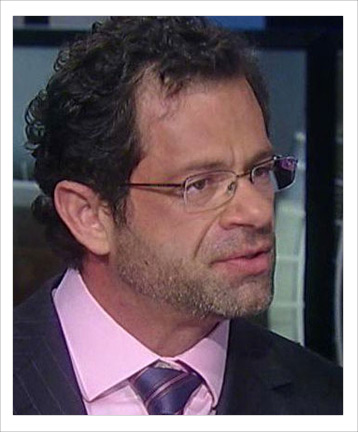 Jeffrey Sica is the Founder, President and Chief Investment Officer of SICA Wealth Management, LLC. With almost 20 years experience, Jeff advises affluent high-net-worth individuals, families and businesses with financial planning, asset management and private equity services. He assists these clients as they accumulate, enhance and preserve wealth for future generations.