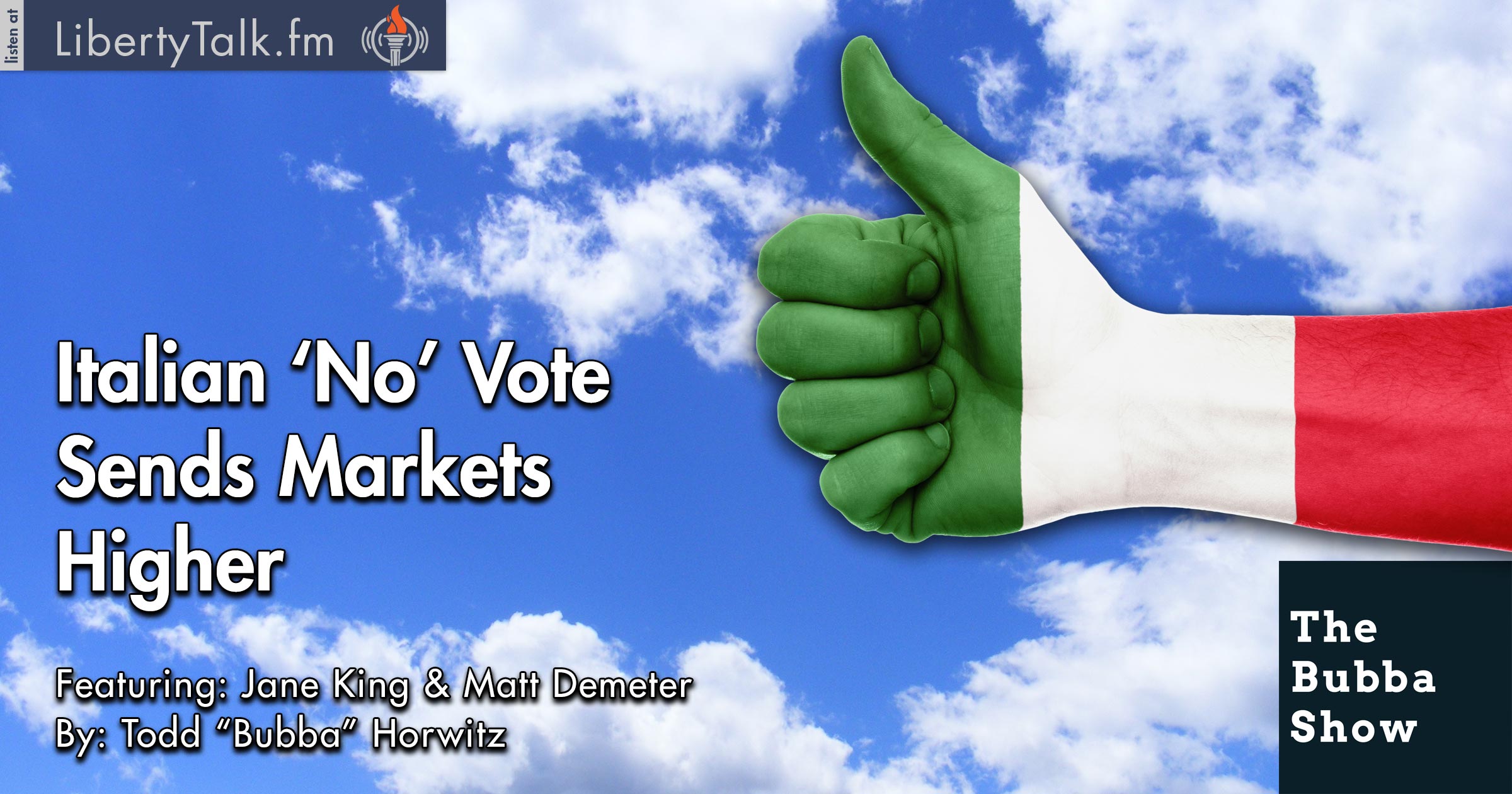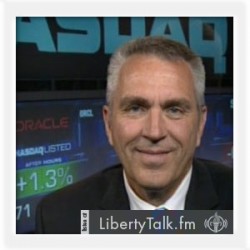 BY: Todd Horwitz, Host & Senior Contributing Analyst
PUBLISHED: December 05, 2016
Has the NASDAQ Reached a Top?
T
he Italian referendum was a solid no vote which Bubba called last week right here on The Bubba Show. The markets sold off, but as has been the pattern, the markets quickly recovered and are going much higher, setting records once again. Bubba warns that this is the pattern and trying to fight it is a losing game. Although Bubba believes a sell off is coming, he cannot say when.
Jane King from LilaMax Media and the KaChing Report joins Bubba to talk about the business climate and the general media reporting. Jane, a TV reporter, who is on air in about 100 markets throughout the country, sees some of the issues with the way news is reported and believes its best to report the facts. Jane tells Bubba that she believes Trump's policies will work, but feels the street is getting a little too excited because these policies will not help tomorrow.
Technical analyst Matt Demeter from DemeterResearch.com is finally back from Australia and tells Bubba that the highs are in as long as the NASDAQ continues to struggle and he sees no reason that should change. Bubba asks Matt about Europe and Matt says they will continue to sell those markets because the charts indicate continued weakness.
Digging in to the agricultural space, Matt believes that the Cattle and Hog markets have made significant highs, though he sees some selling pressure in the near future. In the Grain space, Matt continues to maintain that Wheat is the best buy and with the upcoming weakness he sees with the dollar, wheat should be able to take off and make highs, while he thinks corn and beans could struggle.
[/kt_box]
About Jane King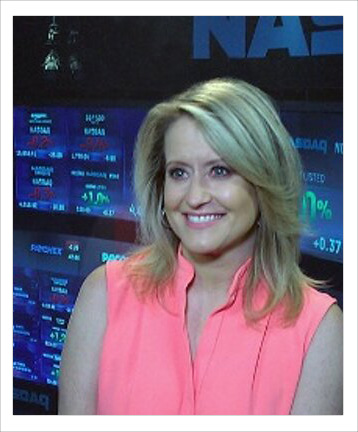 With 15 years of covering money news, Jane King has been bringing her audience not just breaking economic news but also "pocketbook" issues. The decisions moms make at the supermarket, high school students weighing various colleges, helping young couples buy their first home.
[Full Bio at LiliMax Media] • [Follow Jane King on Twitter]
[/kt_box]
About Matt Demeter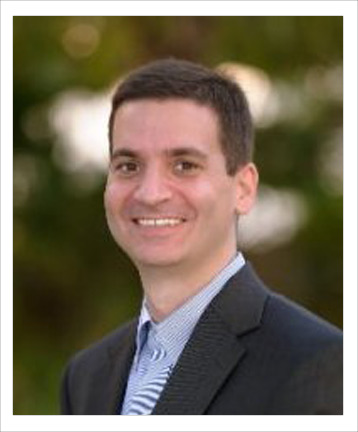 Matt Demeter is the master market technician behind DemeterResearch.com. From 2005 to 2012, Matt was an active money manager with audited total returns of 201.9% vs. the S&P's total return of 17.4%. In Nov 2015, Matt began offering his technical analysis to outside funds and individual investors on an affordable subscription basis.
[Join Matt on LinkedIn] • [Follow Matt on Twitter] • [demeterresearch.com – Website]