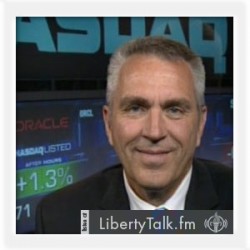 BY: Todd Horwitz, Host & Senior Contributing Analyst
PUBLISHED: December 03, 2016
OSU Defeats Michigan in Double Overtime
B
ubba and Xander start off the show with some sad news about former USC standout Joe McKnight. Joe was shot and killed on Thursday and our thoughts and prayers go out to his loved ones. Is Tiger back? Bubba wants to see more than one good round, but oh boy was he good! Tiger shot a 7 under 65 on day 2 of the Hero World Open and now finds himself back in contention after a day one at 73. It's fight night between Eric Dickerson and Jeff Fisher, as the former Rams back publicly criticized Coach Fish for his current tenure with Rams.
The Vikings find another way to lose as they drop the Week 13 opener to the sizzlin' hot Dallas Cowboys who are now 11-1. Should the Vikings have gotten another shot? A lot of people think so as Sam Bradford was definitely hit in the face mask during that 2-point conversion. Gary Kubiak might've cost his Broncos a playoff spot by deciding to kick a 60+ yard field goal in overtime in Kansas City. Instead of getting the win or the tie, he got neither. 
Speaking of the Chiefs, they travel to Atlanta this week and find themselves as 5.5 point dogs on the road. Bubba and Xander like Andy Reid and crew to take down the Falcons and Xander says to watch out for KC come playoff time. It's do or die for the Packers as they face the Texans in a game with huge playoff implications. Bubba's pick of the week is the Jets on Monday night versus the Colts. Rowdy Ryan Fitzpatrick get it's done for New York.
The NCAAF game of the year definitely lived up to expectations last week as OSU was able to outlast Michigan in double overtime after a questionable call on 4th and 1 for the Bucs. Xander thinks J.T. Barrett was short of the first down marker, but it doesn't matter now. Washington finds itself back in the no.4 slot. Bubba thinks Colorado takes them down in the Pac 12 championship this week. Alabama finds themselves as 24 point favorites in their SEC Championship matchup with the Florida Gators. Wisconsin takes on Penn State in the Big Ten Championship, and with a big win Penn State just might find themselves in the CFP with a Washington loss. See you next week!