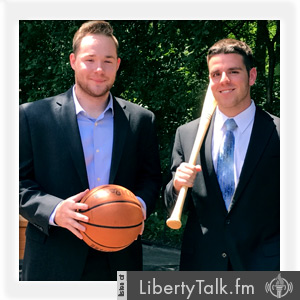 BY: Witz & Roz, Hosts, The Sporting Edge
PUBLISHED: February 09, 2019
New England Patriots are Six Time Super Bowl Champions
T
his week on The Sporting Edge, Roz comes all the way back from Los Angeles to join Witz in the studio! They break down all the action from Super Bowl 53 and the Patriots win from last week.
The New England Patriots have done it once again and silenced all the haters. The Brady, Belichick, and Kraft trio are arguably the greatest of all time.
Julian Edelman took home the Super Bowl MVP with his 10 catch 140-yard performance. Gronk also had a great game, coming up with some very clutch catches.
The NBA is full of very unlikable superstars and Witz and Roz debate who they like/don't like and why. Stay tuned for more updates next week!