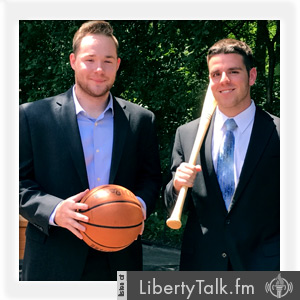 BY: Witz & Roz, Hosts, The Sporting Edge
PUBLISHED: January 01, 2019
Tigers Roll Over Tide
T
his week on The Sporting Edge, Witz and Roz breakdown the most important moments of the national championship game between Alabama and Clemson. Dabo Swinney is now 2-1 in the big game vs. the best college coach of all-time in Nick Saban.
Tua really came back to earth in this one as he threw 2 picks and didn't look like his normal self against the vaunted Clemson defense. Trevor Lawrence looked every bit the freshman phenom he is and roasted the Tide D for over 300 yards and three touchdowns.
The Bears broke a lot of hearts in Chicago as Cody Parkey double doinked the gamed winning field goal vs. the Eagles this past weekend. The Bears D couldn't hold Nick Foles out of the end zone on the Eagles' final drive and that ended up being the game.
The Cowboys look to have at least 5 more years of Jason Garrett as they took down the Seahawks in an exciting 24-22 victory. The Chargers tried their best to blow the game vs. the Ravens, but they will face off vs. the Patriots in the AFC divisional round. Stay tuned for more updates next week!