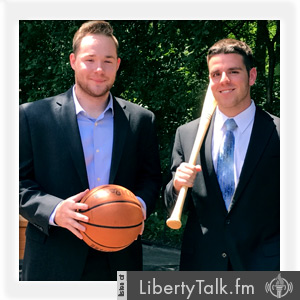 BY: Witz & Roz, Hosts, The Sporting Edge
PUBLISHED: January 19, 2019
Another Patriots Super Bowl?
T
his week on The Sporting Edge, Witz and Roz breakdown the divisional round in the NFL playoffs and both conference championship matchups are set.
The Pats are looking to return to their third straight Super Bowl and will rely heavily on their backfield duo to beat the Chiefs.
Drew Brees looks to lead the Saints to their second appearance in the big game while he's at the helm, but they face off against a tough Rams team.
Roz gives his take on the college basketball landscape as it sits right now. Duke will probably fall from the #1 spot after dropping a big game to Syracuse, and undefeated Michigan will most likely take the two spot in the AP poll. Stay tuned for more updates next week!