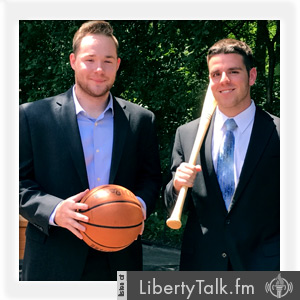 BY: Witz & Roz, Hosts, The Sporting Edge
PUBLISHED: March 02, 2019
Duke's Playoff Promises Dwindle 
T
his week on The Sporting Edge, Witz and Roz recap Witz' trip to Vegas and although he didn't win any money, he had a great time and won a little bit at the poker table.
The conference tournaments are right around the corner and there's a lot of questions surrounding the Duke Blue Devils with the injury to Zion Williamson.
The Warriors are the odds-on favorite to win the NBA title, but Witz and Roz discuss some Eastern Conference teams that might have a shot to take down the Warriors.
Nolan Arenado finally got paid by the Rockies for 8 years and $260 million. Witz and Roz breakdown some teams they think have a chance to win the World Series. Stay tuned for more updates next week!