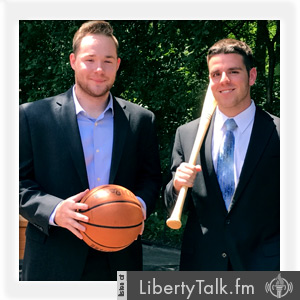 BY: Witz & Roz, Hosts, The Sporting Edge
PUBLISHED: January 26, 2019
MLB Hall of Fame
T
his week on The Sporting Edge, Witz and Roz breakdown the debacle that was the end of the Rams vs. Saints game. The no-call heard round the world will be talked about for the rest of the offseason, but nonetheless, the Rams are moving onto the Super Bowl.
Brady vs. Mahomes gave us an unbelievable matchup in the AFC Championship and the Pats came away with the victory in overtime. Tony Romo gave all the fans the treat of a lifetime with his diagnosis of the game down the stretch.
The votes are in for the MLB Hall of Fame Class for 2019 and the four members being inducted are Mariano Rivera, Mike Mussina, Edgar Martinez, and Roy Halladay.
All four players will be remembered for their great careers and great personalities. Roy Halladay will be missed in person, but this will be a very special day for his family and his memory as one of the game's greats. Stay tuned for more updates next week!