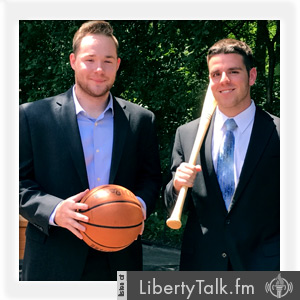 BY: Witz & Roz, Hosts, The Sporting Edge
PUBLISHED: February 16, 2019
What does the Joe Flacco Trade Mean for the NFC East?
T
his week on The Sporting Edge, Witz and Roz breakdown the current state of the NFL and discuss a couple star players in Antonio Brown and Kareem Hunt.
They also discuss the Joe Flacco trade and what that means for the AFC East as well as John Elway's future in Denver if another quarterback disappoints.
March Madness Around the Corner
Tennessee and Duke still sit atop the college basketball rankings, but a couple teams are making their move. Kentucky squares off against the Vols today in what should be a great matchup.
Harper and Machado are still team-less, but Witz thinks one of them will end up on the Phillies. Is it time to worry if you're a Cubs fan? Roz seems to think so. Stay tuned for more updates next week!