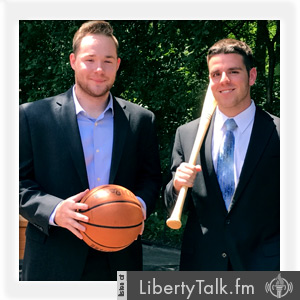 BY: Witz & Roz, Hosts, The Sporting Edge
PUBLISHED: March 02, 2019
Nuggets are Playing Strong 
T
his week on The Sporting Edge, Witz and Roz breakdown all the action happening in college hoops right now. The conference tournaments are right around the corner!
Tennessee beat down Kentucky at home this past week and it'll be an exciting finish in the SEC this year. Duke still marches on without Zion.
The Nuggets are sitting at a surprising #2 seed in the West right now behind the Golden State Warriors. Witz and Roz breakdown some possible playoff matchups.
Spring Training is here, and baseball is here to stay. Get your popcorn ready because this is shaping up to be one hell of a season. Stay tuned for more updates next week!