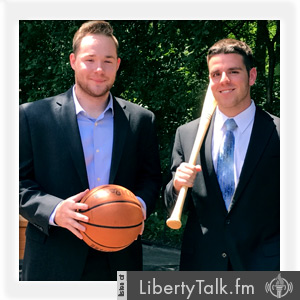 BY: Witz & Roz, Hosts, The Sporting Edge
PUBLISHED: February 23, 2019
Machado Signs for 300 Million
T
his week on The Sporting Edge, Witz starts off on a solo mission as he is leaving for Vegas this weekend. He breaks down the Manny Machado deal to the Padres.
The MLB season is right around the corner and Witz gives his take on some key players as well as the winners and losers from the Manny deal.
Roz breaks down all things college basketball and gives some more insight into the tournament.
We're only about a month away from the best time of the year so keep your eyes open for more updates next week!