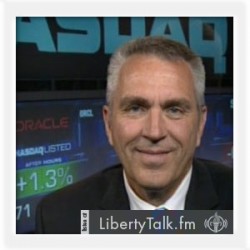 BY: Todd Horwitz, Host & Senior Contributing Analyst
PUBLISHED: December 16, 2016
What are the Keys to Look for in Any Market?
On today's show Bubba goes into the education of traders and investors sharing his call from last Sunday. During that call, Bubba made his weekly trades and answered many questions that traders and investors have when playing in the markets. Bubba talks about patience and discipline as he tries to help traders find the right trade. 
Bubba talks about the FED and predicts ahead of time what they were going to do at the FOMC meeting. The results of Wednesdays meeting were exactly what Bubba talked about Sunday. Teaching and educating traders is on of Bubba's passions, helping all to become more successful in the markets. 
Bubba talks about using the right trade at the right time explaining that even if you are right on direction if you have on the wrong trade you may not make money. Bubba works on the basics for every trader and investor and how to make the markets work for you. 
The predictions were good as Bubba laid out the markets almost exactly as they were going to play out. Bubba spends time teaching investors and traders the keys to look for in any market and more importantly how to protect your assets in all markets because protection is the key.