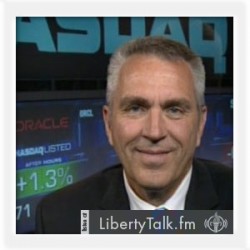 BY: Todd Horwitz, Host & Senior Contributing Analyst
PUBLISHED: December 17, 2016
Minnesota Golden Gophers Continue Boycott of Holiday Bowl
B
ubba and Xander start The Sporting Edge with a tribute to
Craig Sager, the beloved NBA reporter who lost his battle with cancer earlier this week
. Known for his crazy outfits and eccentric personality, Sager will surely be missed. The Minnesota Golden Gophers are on pace to sit out the Holiday Bowl after 10 players were suspended by the university over sexual assault allegations. Xander and Bubba disagree on the issue, but there's no doubt that both sides are losing here.
Leonard Fournette will NOT be playing in the Citrus Bowl this year for the LSU Tigers. Fournette says his ankle is about "85-90%." Xander and Bubba are both a little sour about the issue, but it does make sense considering Fournette is projected to be a first-round pick in the NFL and risking further injury to that ankle could be an effort in futility.
Aroldis Chapman disagrees with how he was used in the World Series, he said in an interview earlier this week. Chapman is absolutely right; throwing him in the ninth inning of Game 6 was definitely a blunder by Cubs manager Joe Maddon, but at this point, who cares? The Giants finally come to Xander's rescue and hand the Cowboys the second loss of their season behind a great performance from the defense and Odell Beckham.
Bubba and Xander both like the rising Bucs this week as 6.5-point underdogs at the Cowboys. Tampa's defense is giving up an average of 12.8 points per game over their last five, and we could see Dak Prescott struggle again in this one. Bowl season is finally here! The most notable team playing today is the Houston Cougars, who find themselves as 4.5-point favorites over SDSU. See you next week!