Oil and Dollar Expected to Slide Further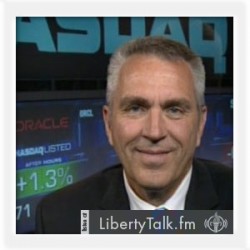 BY: Todd Horwitz, Host & Senior Contributing Analyst
PUBLISHED: May 10, 2017
Volatility's Relationship to the Market
C
omplacency is the architecture of our downfall and that is what we are seeing right now in the markets. Today on The Bubba Show, Bubba explains the theory behind the VIX, volatility and their relationship to the markets. This environment is waiting to pounce on the poor unsuspecting retail investor who once again will be trapped.
Markets are always right and as Bubba explains, trying to predict the markets ahead of time is a fruitless, expensive challenge that usually sends those who try home, licking their wounds. Bubba also explains the way news flows and how the markets are always well ahead of the news. When news reaches us, it's like yesterday's news as far as the market is concerned.
Bubba lays into to the pundits, as they clearly do not understand half the news that they are reporting. Bubba talks about explaining markets ahead of time so the experts understand what he is talking about. It's a tragedy that the retail investor who depends on news gets run through the wringer because of such poor reporting.
Bubba joins Marlin Bohling on Rural Radio to talk about the agricultural markets and why he believes these markets are going higher after selloff. Bubba tells Marlin that cattle is in trouble and hogs have reached a peak, while grains are hanging around at good solid buy levels.
About Marlin Bohling
William Alfred "Bill" Whittle is an American conservative blogger, political commentator, director, screenwriter, editor, pilot, and author. He is best known for his PJ Media internet videos and short films, one of which, "Three and a Half Days", has been viewed more than 2.4 million times on YouTube as of November 2012. He is currently the presenter of Afterburner and The Firewall, and co-hosts Trifecta with Stephen Green and Scott Ott. In addition, Whittle has interviewed a number of political personalities as a PJTV.com commentator.
[RFDTV – website] • [Follow Marlin on Twitter] • [Join Marlin on LinkedIn]