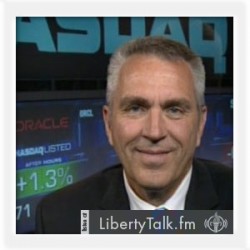 BY: Todd Horwitz, Host & Senior Contributing Analyst
PUBLISHED: April 12, 2017
Action without Movement
I
t's time to call Herman's Hermits as another day in the market remains the same. The second verse is the same as the first. The action has certainly been there, but the markets still go nowhere. Big intraday swings and they come back to breakeven. Bubba talks about market movement and what he expects from this movement in the near term.
Bubba expresses his frustration at the lack of free markets, asserting that a manipulated system is no good. Bubba rips the price fixing that goes on and explains why the entire system needs to change. The banks, the FED and the government manipulate everything in their favor. 
Fly the not so friendly skies of United, where heads will roll and ignorance is the king. Bubba discusses the ignorance of the way United handled a customer as seen on a video that went viral on Monday. The stock took almost a billion-dollar hit in money and another hit in public perception and goodwill. What the hell were they thinking?
Bubba digs into the government as they clearly are not serving the public's best interest but only serving themselves. Bubba discusses the changes that need to be made and realizes it will take forever, but is the only true fix. The greed and selfishness of the politicians has created major financial problems that can only be fixed if the voters get involved.
[/kt_box]