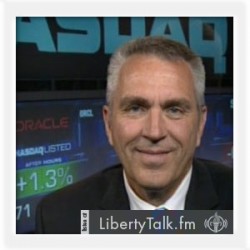 BY: Todd Horwitz, Host & Senior Contributing Analyst
PUBLISHED: September 27, 2016
Playing the Market
O
n today's show, Bubba looks into the problems of the banks while talking about Deutsche Bank, and wonders if they are the only bank in trouble. Although
Angela Merkel says, they are not going to bail out the bank
, Bubba laughs calling B.S. on Germany. Unfortunately, the FED set a precedent by bailing out the banks and this is one of the unintended consequences of not allowing free markets to work. The news is distressing and will only get worse.
The world is in major trouble and Bubba addresses the best way to play the markets here. Bubba asserts that everyone should be hedged in order to sleep better and not have to worry about a market collapse. While also stating that he does not believe that the market is that point just yet, Bubba warns investors not to get caught up in their emotions and opinions. The markets will correct and if you are patient enough, you will be rewarded for waiting for the right time.
Social media is destroying the world in Bubba's opinion and he believes it is no different from a drug peddled on the street corner. Bubba feels that we are losing our social skills and that the youth are becoming loners because of their lack of real human contact. Social media has also proven itself a danger because of the way the terrorists are able to communicate to the masses. In addition, there are the sick people trying to lure children with the help of social media, very scary.
Bubba takes a moment to remember Arnie Palmer and what a great man and pioneer he was in the world of golf. Bubba also talks with great sadness of the loss of Marlins pitcher Jose Fernandez, a real tragedy, a boy who never had a chance to live. Bubba closes the show, reminding listeners about wealth protection and urges listeners to learn how to protect their portfolio.
[/kt_box]