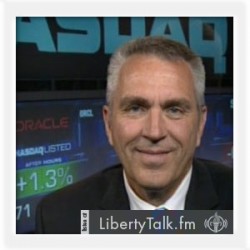 BY: Todd Horwitz, Host & Senior Contributing Analyst
PUBLISHED: July 28, 2017
Bubba's Market Breakdown
T
oday's show is brought to you by
BarkBox
,
Casper
, and
Audible
.
Bubba Show listeners get one free extra month at getbarkbox.com/thebubbashow
$50 towards any mattress purchase by going to http://www.caspertrial.com/thebubbashow
FREE audiobook download and 30-day free trial at audibletrial.com/thebubbashow
It's Friday and Bubba is ready to rock and roll! Thursday was another wild ride in the markets, the Dow was up big, the Nasdaq was down big, while the S&P was flat. Bubba talks about the markets being on edge and refers to the "New Markets". Bubba can't believe the analysts are trying to sell that concept again, insisting that "this time is different."
New communications director for president Trump, Anthony Scaramucci, has been taking a lot of heat for his views and actions. Bubba loves what Anthony is doing and respects his take-charge attitude. Bubba is sick and tired of the media and others whining that Trump is not presidential. Bubba asks the simple question: Was Bill Clinton presidential because he was smoking a cigar?
Bubba breaks down markets as he sees them. No one wants to recognize the simple facts, but there is trouble brewing. The FED has totally trashed the free market system and in Bubba's opinion, they remain as clueless as ever, hoping the stock markets bail them out. 
Bubba plays a clip from Bill Whittle's, The Republic of Emotion. Bill rips into the high school sports world, where a male who thinks he is a female is dominating races and destroying the competition.