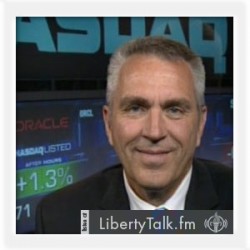 BY: Todd Horwitz, Host & Senior Contributing Analyst
PUBLISHED: February 28, 2016
Dow Near to More Record Breaking
R
ecords are made to be broken. Bubba discusses the Dow as well as the other indices as they continue to make new highs. Bubba talks about this action coming to an end, but asserts that although he sees the top of the market, he cannot act on it because he doesn't have a valid footprint. Bubba warns that opinions are just that, and they should not be used to determine your trades.
The political landscape is so ugly. Bubba expresses his frustration, and wonders why people will not move past this and try to make jobs better. Bubba believes this has all reached a level of stupidity. We should be Americans now and try to solve the health care problems. Americans must get back to work.
Bubba talks about President Trump's upcoming and first speech before the joint session and what he believes will come out of this speech. From Bubba's viewpoint, everything is now priced into the markets and the speech has a better chance of bringing disappointment because the expectations are so high. Trump has done a great job so far, but now he needs help from congress and the senate to get his plans into motion.
The talk of minimum wage is next and just as Bubba predicted when this minimum wage debate started, more big companies are announcing a kiosk system that will replace people with machines. Wendy's has done so. Little Caesars has also converted to more machines. Some restaurants have gone to tablet ordering with runners to bring out the food.
[/kt_box]