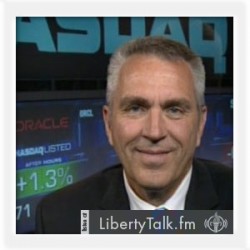 BY: Todd Horwitz, Host & Senior Contributing Analyst
PUBLISHED: July 26, 2017
Those That Don't Learn from History Are Doomed to Repeat It
Today's show is brought to you by BarkBox, Casper, and Audible.
Bubba Show listeners get one free extra month at getbarkbox.com/thebubbashow
$50 towards any mattress purchase by going to http://www.caspertrial.com/thebubbashow
FREE audiobook download and 30-day free trial at audibletrial.com/thebubbashow
Wednesday's Bubba Show is about technical analysis and how to read the market footprint. Bubba talks about history, explaining how the charts help you make assumptions based on history. As they say, those that don't learn from history are doomed to repeat it. Markets are filled with historical type data that allows you to forecast the future.
Technical versus fundamental analysis and why technical is better. Bubba explains that solid fundamentals are important in stocks you want to own long term, but technical analysis gives traders better entries and exits. Stocks and markets trade off technical, building a footprint.
Trend trading, counter-trend trading and other types of methods can be used to trade markets. They eventually all work out, it just depends on the individual doing the trading. Bubba suggests picking one method and mastering it, as trying to use multiple methods causes too much indecision when trading.
The use of indicators is overvalued and often leads to paralysis by analysis, causing traders once again to make bad decisions. The best way to trade is to learn price and volume while using multiple time frames to identify trading patterns. History always repeats itself and Bubba warns listeners to be aware of the history of what you are trading.