Oil and Dollar Expected to Slide Further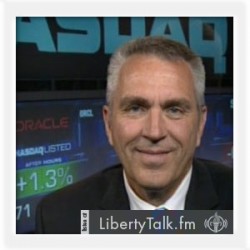 BY: Todd Horwitz, Host & Senior Contributing Analyst
PUBLISHED: June 06, 2017
Patience and Discipline Required for Current Markets
M
arkets are the quietest they have been in years! Bubba explains his view of the current state of markets, warning that this is a test of will. The patience and discipline you use now will pay you in spades when the time is right. Markets can't be pushed around, sitting and observing wins the day.
Bubba talks about the jobs number and the fact that seems to be escaping everyone is that the economy is crumbling at our feet. Growth is missing in action, jobs are as bad as ever and no one seems to care. The retail trader is pouring into markets, borrowing every dime they can.
Drain the swamp and fire all the politicians, that is the only way to rebuild America properly. The special interests and the money that politicians get will keep them from making decisions that will benefit middle America.
Bubba calls on Bill Whittle, Scott Ott, and Steve Green to talk about no smoke and no fire surrounding Trump. They go over all the BS rhetoric that is plaguing the White House and the problems that will likely ensue.