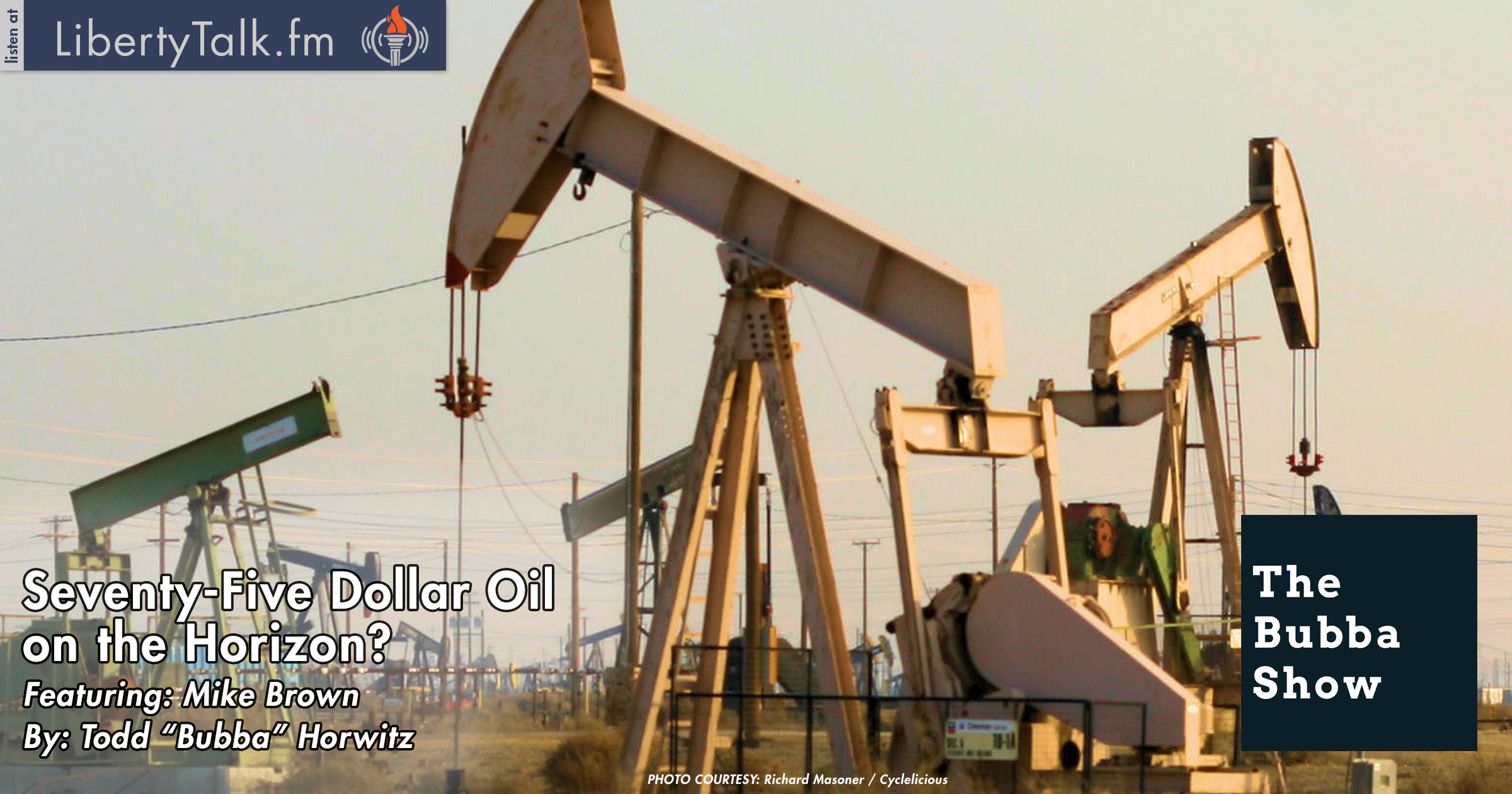 Oil Prices Set to Rebound in Near Future?
O
n this episode of the Bubba Show, Todd welcomes Mike Brown from Brown Investments to the show to discuss the probability for oil prices to rebound to seventy-five dollars. Nevertheless with prices still hovering near lows, Mike feels the current market in oil presents a buying opportunity. Moreover, Mike feels given the geopolitical climate, that potential for $20 per barrel oil is not likely. Mike offers his commentary on energy prices and how they are demand driven. He thinks the current oversupply will gradually be reduced as demand recalibrates the supply chain.
Keeping the focus on the Middle East, Bubba and Mike discuss the reelection of Israeli Prime Minister, Benjamin Netanyahu alongside the Obama Administration's push to negotiate a nuclear treaty with Iran which threatens to strain the relationship between America and Israel. 
Bubba moves the discussion towards the continuing problems in China whereby they are cutting bank dividends and hinting at further quantitative easing. Mike maintains that the real estate problems have not been solved and he would not buy into the Chinese stock market as it appears to be the proverbial canary in the coal mine. Bubba laments the root of the problem lies with real wages as they have not risen in a quarter of a century. Thus, with inflation adjusted earnings, the reality is the prices remain at 1979 levels. Mike points to the reduction of gas prices has not helped kick start the economy as many economists predicted. Mike maintains that until real wages begin to rise, the economy will continue to languish.
Bubba asks Mike for insight as to how he advises investors to trade their money in current economic climate. Mike believes that you need to take your losses and let your winners continue to run. Bubba agrees with Mike adding that your cash is your inventory, and it must be husbanded properly.  Mike believes it is impossible to have all winners, and as such, when you have a bad trade you need to move on quickly and protect your inventory.
Bubba asks Mike his opinion of the Bureau of Labor Statistics releasing the jobs number on Good Friday when the market is closed holiday. Mike maintains that he was indeed shocked at the timing and feels that it is a big mistake. He questions the underlying motivation why the number is not being released on Thursday so the market can react accordingly. Bubba adds that the unorthodox release is par for the course for the Obama Administration. Mike agrees with Todd's assessment and maintains that with a president with no experience of  building or managing anything in the private sector before becoming president, Americans will look back on this period with a great degree of angst.