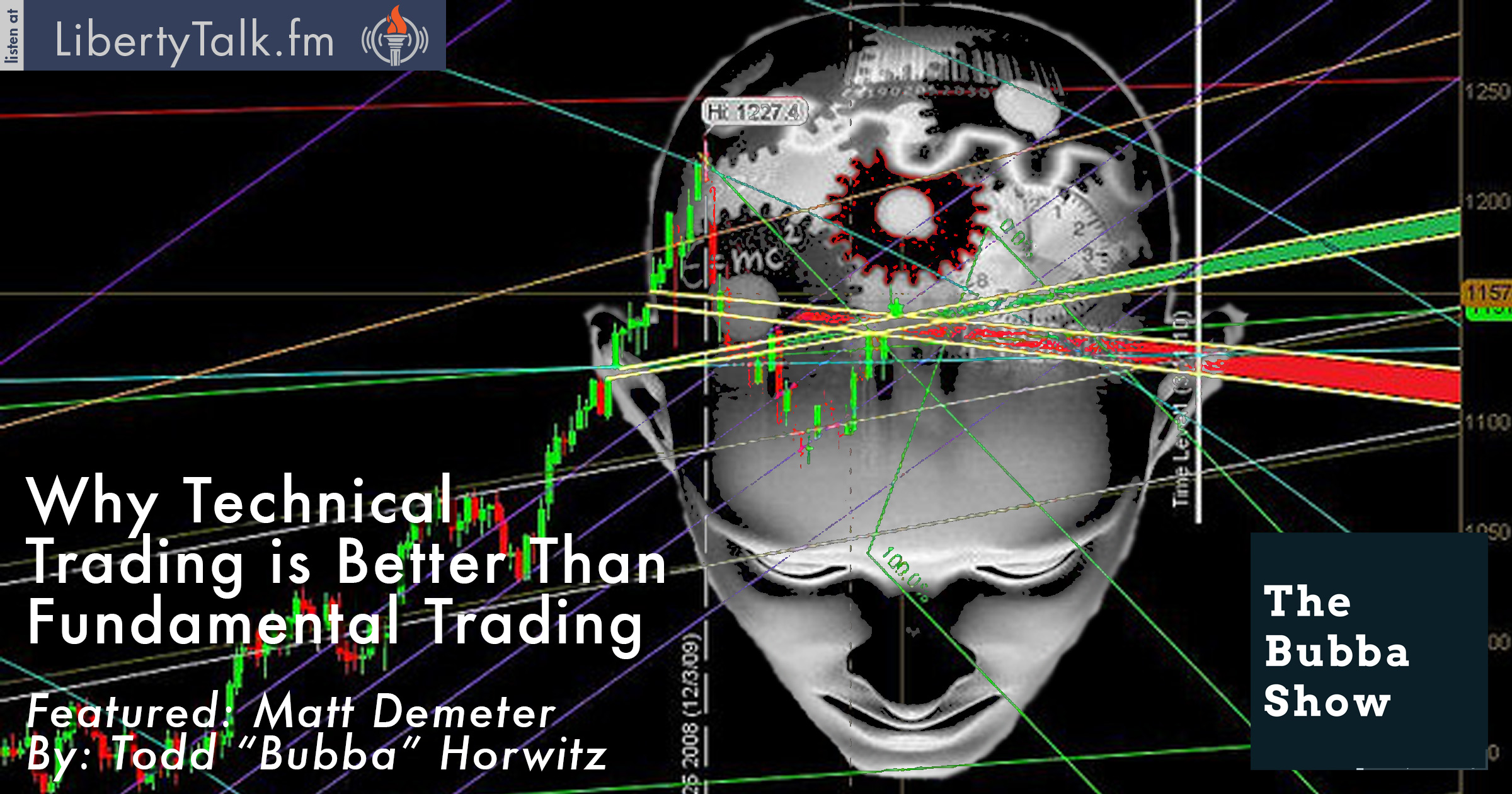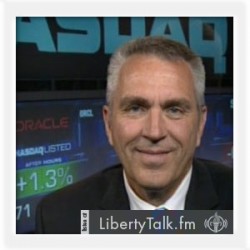 BY: Todd Horwitz, Host & Senior Contributing Analyst
PUBLISHED: October 16, 2015
Media Noise Should Not Affect Your Decision Making
T
oday, on The Bubba Show, Todd introduces Matt Demeter. Matt talks about his transition from a scientist to technical analysis fifteen years ago. He describes his experience trading bio tech stocks during the dot. Com bubble. He said that the experience changed the way he looked at equities at first he worked with fundamentals but eventually he looked to technical trading and realized that price movement wasn't random but was governed by supply and demand.
Matt describes how he got into the business of managing money. Originally his parents needed someone to manage money and so did his associates, so he started a small management company ten years ago. Matt describes how he runs his funds. He follows thirty different products that range from equities to commodities to currencies. He diversifies his capital among the different products to create his portfolio. He then weights the portfolio by a capital allocation. 
Matt feels that the S & P 500 is due for a rally. He feels that the current congestion will take it to a low of about 1830 and then he believes that it will rally to the end of the year and he feels that it will be a big rally more than twenty percent from the current tops. He doesn't put a time table on the rally but believes that the end of the fourth quarter will be a good time for equities. Bubba comments that he believes the highs are in for the current cycle.
Matt comments that media noise doesn't affect his decision making. Matt comments that he believed that Gold made a major bottom on September 11. Bubba and Matt agree that the Fed is not going to raise rates in the near term. Matt said that he doesn't know how the market will react to a Fed rate increase.
About Matt Demeter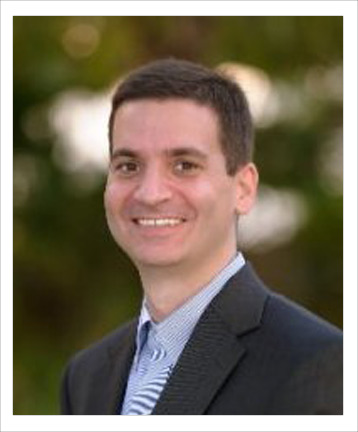 Matt Demeter is the master market technician behind DemeterResearch.com. From 2005 to 2012, Matt was an active money manager with audited total returns of 201.9% vs. the S&P's total return of 17.4%. In Nov 2015, Matt began offering his technical analysis to outside funds and individual investors on an affordable subscription basis.
[Join Matt on LinkedIn] • [Follow Matt on Twitter] • [demeterresearch.com – Website]