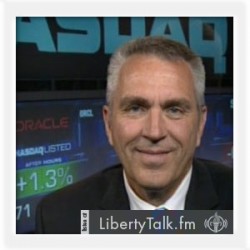 BY: Todd Horwitz, Host & Senior Contributing Analyst
PUBLISHED: December 23, 2016
Defining the Right Strategy for the Trade
I
t's all about the plan! Being successful traders and investors means being ready for the unknown. For portions of the last two days, we have covered how to be prepared for all markets and the conditions they trade in. Bubba recaps many of the rules that must be used to be a trader or investor and why the plan is the most important.
Are you ready for 2017? Bubba reminds everyone about trading in liquid markets, defining your strategy and in many cases more than one strategy depending on what products you are trading. You need a plan for each style that you are going to trade, don't mix the different methods.
Bubba takes a live Q & A from the listeners and the most common question comes down to setting goals. Bubba's words are to set goals that are realistic and attainable. Goals that are met by traders builds confidence and the ability to move on.
Rural Rally radio wants to interview Bubba about the Cattle on Feed/Cold Storage Report due out today. Bubba believes that the report will probably be bullish, though that is likely already priced in. The markets should sell off a little. Bubba wishes listeners a Merry Christmas, Happy Hanukkah and a happy, healthy and prosperous New Year.