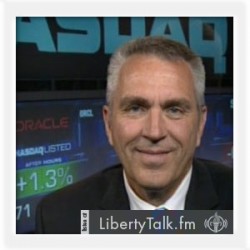 BY: Todd Horwitz, Host & Senior Contributing Analyst
PUBLISHED: December 24, 2016
Are you Looking Forward to Bracketology?
X
ander brings back the one and only Roz to the show. They cover the NFL first and who they think is in line to win the MVP. It looks like Tom Brady's race to lose right now, but with two weeks left anything can happen. After a great week 15 win against Detroit, Xander's Giants fighting to get into the NFL playoffs once again have a huge letdown in a game that he believes they needed to win against the Eagles.
Bracketology is here! Roz breaks down what he's seen so far during the college basketball season and reminds us of his call on Baylor a few weeks ago. They are currently ranked fourth in the AP Top 25. Grayson Allen is up to his old antics again with another tripping incident. Is it time for him to go? Xander and Roz also discuss the great game between Louisville and Kentucky.
Apparently, George Karl has a lot of bridges he wants to burn. The former coach came out with his book this past week and didn't hold back against a few former players including Carmelo, Kenyon Martin, and J.R. Smith. Needless to say those three were not too pleased with the comments. It might be time to make a change for the Kings and Demarcus Cousins.
Roz breaks down NBA Christmas Day action, his favorite day of the NBA regular season. Shaq gets his number retired by the Heat, ten years after helping D-Wade bring his first title home to Miami. Tom Savage replaced Brock Osweiler last week for the Texans, and didn't look half bad. The $72 million man might've found himself a new spot, the bench. We'll see how Savage does tonight on Saturday Night Football against a disappointing Bengals team. See you next week!