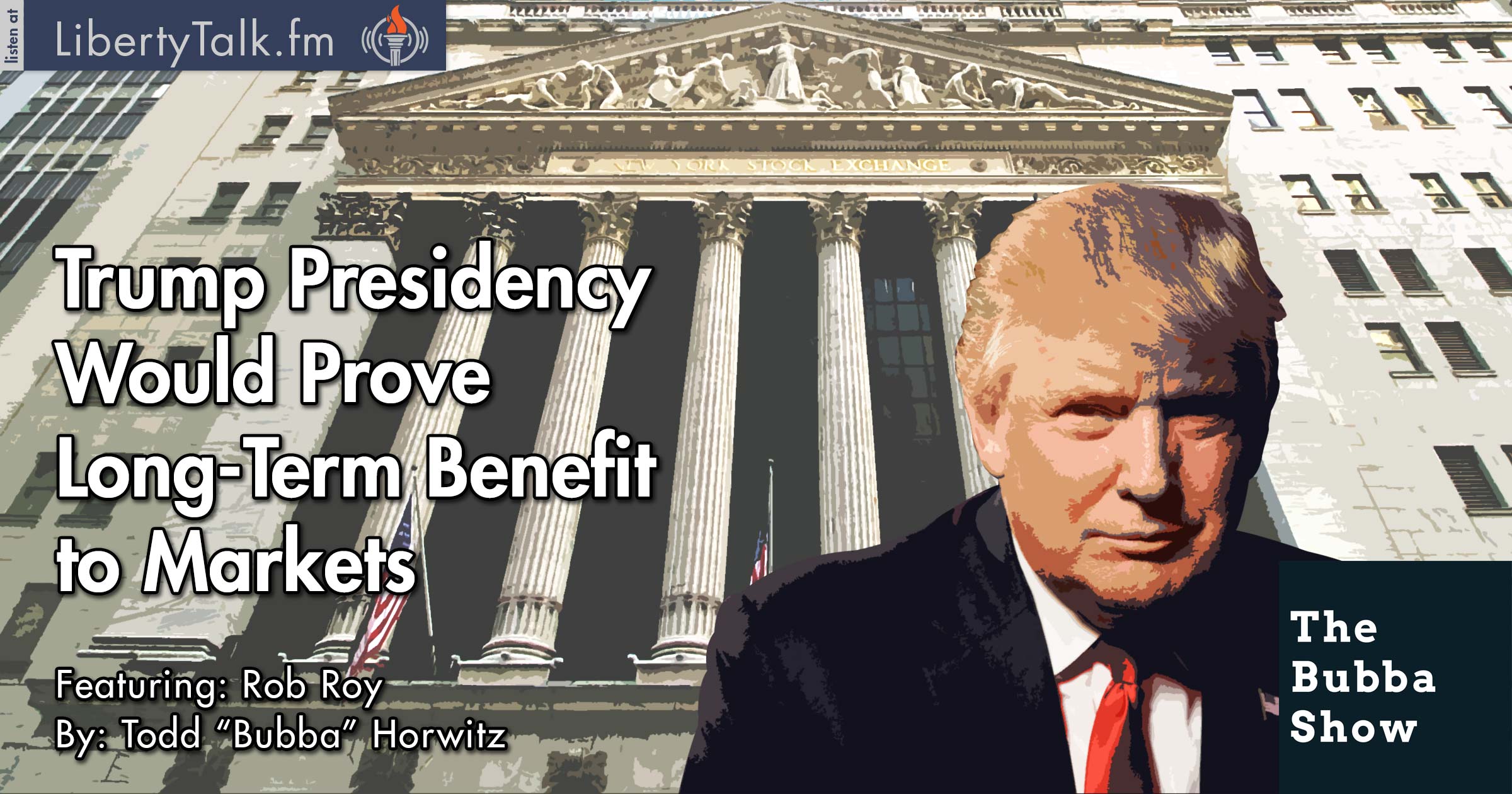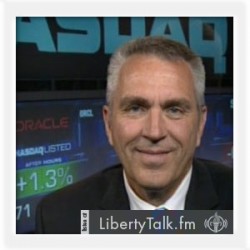 BY: Todd Horwitz, Host & Senior Contributing Analyst
PUBLISHED: November 08, 2016
Reported 2.9 Percent GDP is Artificially Inflated
F
inally, Election Day is here and Bubba is delighted for it to be over so we can get back to the more pressing issues. Bubba welcomes in Rob Roy from
OptionClarity.com
and they discuss the election and what it could mean for the republic. Bubba tells Rob that he is certain that Trump will win; Rob is hopeful, but very concerned that we will end up maintaining the status quo.
Bubba and Roy talk about and how the current administration is bragging about another good jobs number. Rob points out that looking underneath the surface, the big picture indicates that jobs were bad. Rob talks about the Bureau of Labor Statistics and asserts that or those who want the truth, it is written in black and white at the BLS.
Bubba has maintained that the GDP number of 2.9%, announced 10 days ago, was crap and will be revised down. Rob talks again about the BLS and points out that the GDP was indeed artificial and ballooned because of a big sale of Soybeans that was needed in China, had nothing to do with real growth, and is harmful.
Rob says he has already voted for Donald Trump and feels that the country would be better off with a Trump presidency. Bubba agrees and has no concerns that Trump is going to win. Bubba and Rob discuss the initial market reaction and agree that a Clinton win would cause a short-term rally because of lack of change, though Trump would be much better for the long term.
About Rob Roy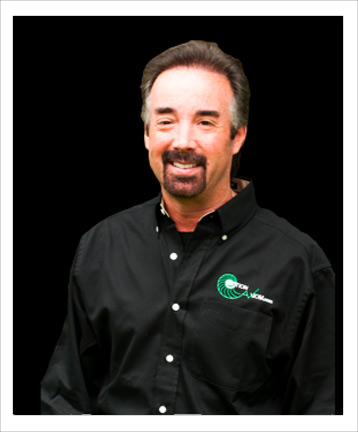 Following a thirteen year career as a PGA Golf Professional, Rob entered the world of Finance by forming an Independent Financial Advisory Firm in the mid 90's. A desire to do more for his clients, to go above and beyond the traditional, prompted Rob to embark on a journey into the world of Options Trading. It was his ambition to educate as many people as possible that led Rob literally around the world teaching seminars and sharing his vast knowledge of Options.