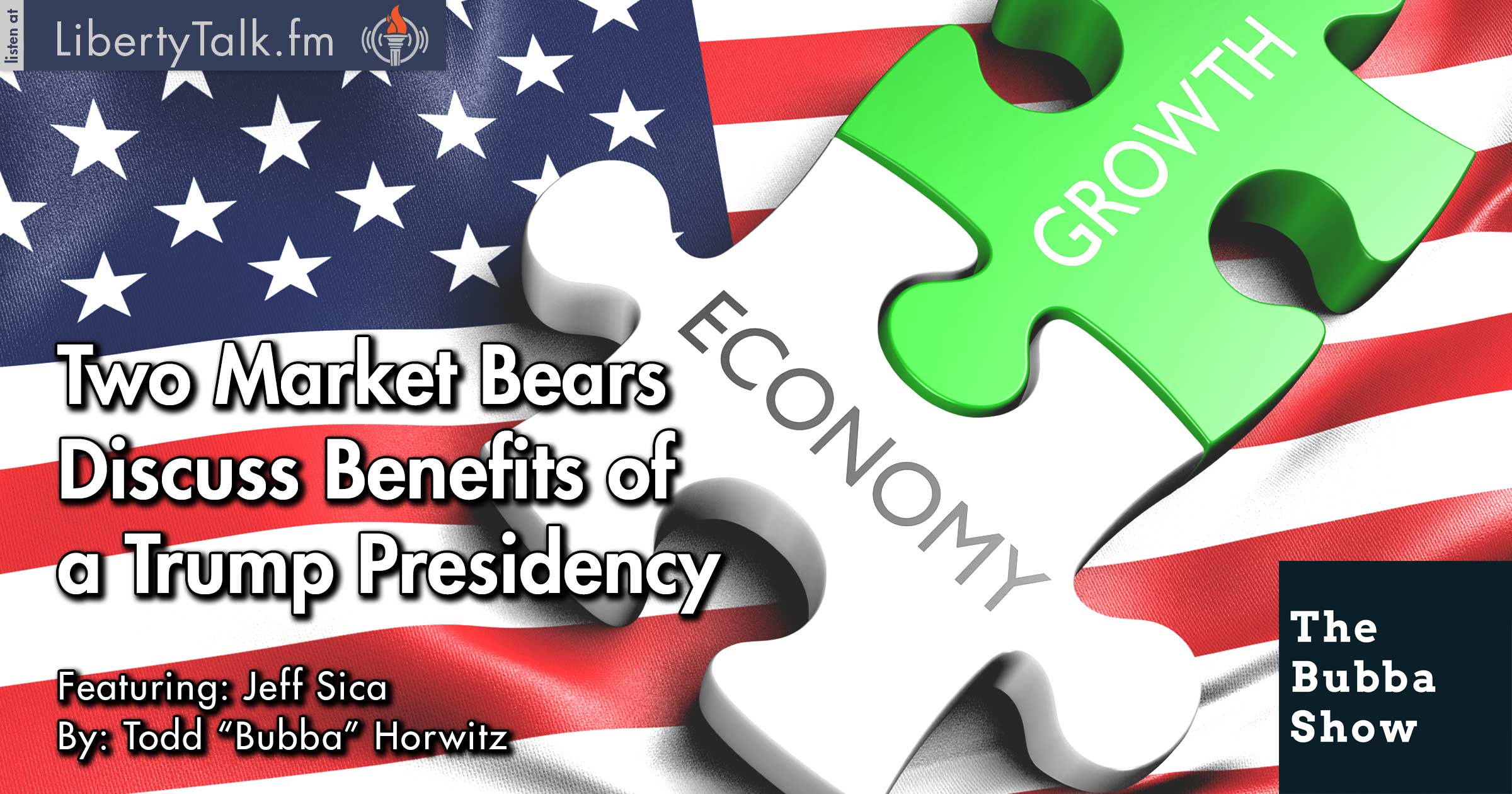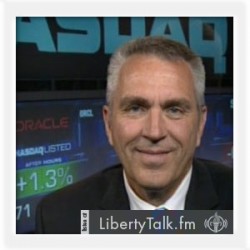 BY: Todd Horwitz, Host & Senior Contributing Analyst
PUBLISHED: November 11, 2016
Can Donald Trump Turn the Economy Around?
B
ubba welcomes back the advisers adviser and market bear, Jeff Sica from
Circle Squared Alts
. Jeff is a regular on Varney & Co. of FOX Business, and along with Bubba, they are the only bears on air. Bubba and Jeff discuss the election of Donald Trump; Jeff explains the benefits he believes the president elect will bring and they are many. Jeff and Bubba both are concerned with the lack of growth along with the amount of entitlements going out.
The economic information that we have seen is awful, although the government has tried to keep up the illusion that everything is just great. Bubba asks Jeff about the GDP numbers and Jeff asserts that the numbers are artificial, antiquated and do not show the true measure of growth. Jeff feels that we have lost our way, but also feels that Trump can turn the economy around.
Bubba and Jeff talk about different markets as well as hedging. This is Jeff's sweet spot because of his beliefs and investing habits, running diversified portfolios. Jeff was one of the first to recognize the benefits of treating portfolios as an endowment model as he became a huge buyer of real estate in 2008. Jeff talks about his ventures in building hotels and apartment complexes that create hard asset growth.
Jeff talks to Bubba about the importance of hedging your portfolio and compliments Bubba on his hedging program, as he fully believes that everyone should always be hedged. Bubba asks Jeff about the benchmarks we use to determine success or failure of portfolios. Jeff explains to investors that there is a better way and to stay away from the herd style of investing. 
About Jeff Sica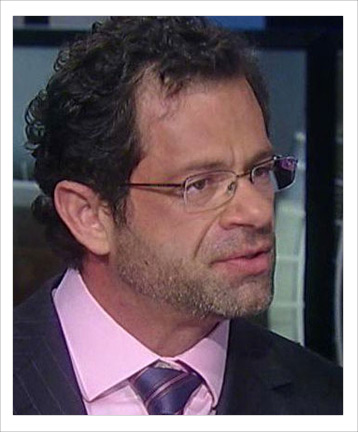 Jeffrey Sica is the Founder, President and Chief Investment Officer of SICA Wealth Management, LLC. With almost 20 years experience, Jeff advises affluent high-net-worth individuals, families and businesses with financial planning, asset management and private equity services. He assists these clients as they accumulate, enhance and preserve wealth for future generations.