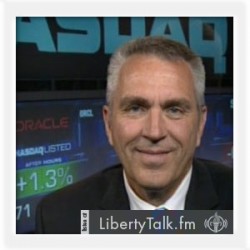 BY: Todd Horwitz, Host & Senior Contributing Analyst
PUBLISHED: November 12, 2016
Vikings Still Can't Get it Done
X
ander and Bubba start the show with a breakdown of what's happening in the NBA. Joel Embiid is averaging almost 18 points per game for Philadelphia and looks to be a likely lock for Rookie of The Year, considering he's still on a minute count and only playing 20 a game so far. James Harden calls himself the best player in the NBA and he very well might be. His 31 points and 13 assists per game are tops in the league right now. The Celtics are struggling at 3-4 and really missing Evan Turner.
 Greg Oden proclaimed himself the biggest bust of all-time after only playing 82 games across 5 seasons in the league as well as being the number one overall pick. He says he would love to still play, he's just not healthy. Bartolo Colon makes headlines again as he signs a 1 year $12.5 million deal with the Braves. Not exactly the place everybody thought he would end up, but the guy can definitely still get it done on the mound. The Braves also signed R.A. Dickey. 
The Viqueens (Vikings) drop a third straight game in horrific fashion as they let Matthew Stafford tie the game with 15 seconds left in the fourth quarter and give up an overtime touchdown to Golden Tate. Looks like the RRRRRAAIIIIDDDDERRRSS are here to stay, ladies and gentleman. They handled the Broncos on SNF and Latavius Murray went for over 100 yards and three touchdowns. The highlight game of Week 9 is again on SNF as the Seahawks travel to New England.
LSU played another classic game with Alabama as the two teams put no points on the board through three quarters. A long touchdown run by Jalen Hurt put the tide on the board and they covered late on a field goal, winning 10-0. Washington finally moves into the top 4 as Texas A&M dropped their second straight game. The Huskies face a hungry Trojans team at home this week. Ohio State cruised against Nebraska and Arkansas handed Florida it's first loss of the year. Xander thinks Iowa will give Michigan a game, but Bubba thinks otherwise. We'll recap next week!