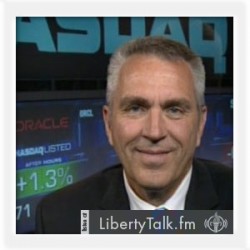 BY: Todd Horwitz, Host & Senior Contributing Analyst
PUBLISHED: February 22, 2016
Use your Personal Preference when Trading by Charts
B
ubba talks about the lack of activity in the markets and why they keep going up daily. Bubba teaches technical trading on the show today and explains that technical analysis is the only way to trade. Bubba says that fundamental analysis is great for locating good companies to invest in but they should only be bought or sold and a technical basis. 
Bubba talks about the different types of charts there are, line, bar, and candlestick charts. Bubba explains that is a personal preference and one is not better than the other its whet you want to use. Bubba doesn't use long term patterns such as head and shoulders or cup and handle but he explains how they work. There are better and faster ways to enter markets and those patterns take too long. 
The phases of the markets is up next as Bubba explains that the markets and chart patterns break into three phases. Universal price is a key to technical trading and it doesn't matter what time frame you use because all charts are the same and all patterns repeat over and over again. Universal price helps with entry and exit points. 
Bubba compares fundamental and technical analysis explaining why they are a good mixture but why the technical side is the better side. Active traders use technical analysis to trade on shorter time frames to take money out of the markets. The economy is a mess but the technicals keep the markets going up on a daily basis.