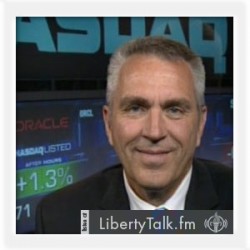 BY: Todd Horwitz, Host & Senior Contributing Analyst
PUBLISHED: October 8, 2015
The Current Rally Might be an Illusion!
Today on The Bubba Show, Todd comments on the rally that he believes is being fueled by large traders that believe that the punch bowl will continue to stay in place for the near future. He notes the sudden interest in commodities is also something that he believes is an offspring of Fed policies.  He believes that a lot of traders were stuck when we hit the double bottom on Friday and that helped to fuel the current rally.
He explains to his listeners that the current rally might be an illusion. The fundamental nature of the problems with equities has not changed job growth is nonexistent outside the service side of the economy. A huge overhang of debt created by the Federal Reserve, he questions how this problem is being handled and how it will be handled in the future. He is concerned for the health of the equity markets long term.
Bubba comments on how the rise in the S &P 500 has left a distinctive market footprint. He feels that markets have a tendency to overshoot price. When they are pessimistic they have a tendency to undervalue the price and the overshoot it to the downside. When they are optimistic they do the opposite and at both extremes it offers traders opportunity that they must take advantage of.
Bubba notes the footprint in Crude Oil indicates that you probably don't want to be short. He believes that if you want to participate in the energy market at this point it must be from the upside until we reach the recent highs at around the $48 dollar level. At that point you have to make a decision. Do you want to stay long if we breakout over that level or do you take profit?